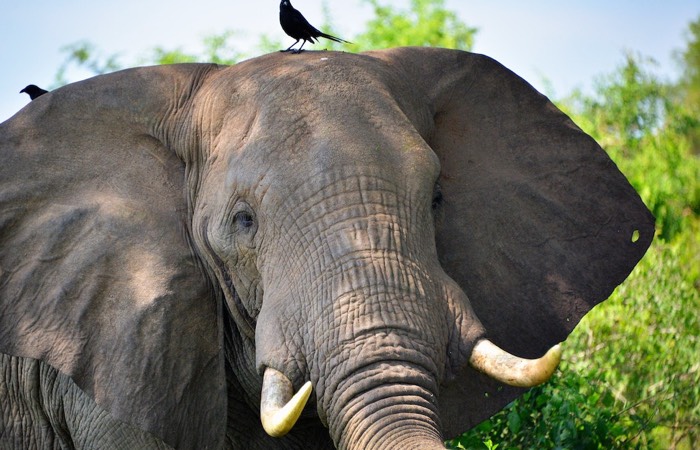 Search-driven piracy is a red herring, Google argues.
Pirate sites are now an 'infinitesimal' part of Google search results, according to a new copyright-focused report created by Google.  "Worldwide, more than 3.5 billion searches are made each day on Google Search, making it the most widely used search engine in the world," the report states.  "Search's popularity has tangible benefits for rightsholders, as it helps more than a billion people worldwide find licensed copies of content.  For example, between our Search and Google News services, Google sends over 10 billion clicks per month to publishers' websites."
"There are more than 60 trillion addresses on the Web, but only an infinitesimal portion of these have any connection to piracy."
Exactly what percentage quantifies 'infinitesimal' is not specified in the document, nor are absolute amounts defined.  Also unclear is to why Google created this document, though major content owners, policymakers, and key member of the media appear to be targets.  The document was dated July, 2016.
Throughout the substantial piracy-focused PDF, Google attempts to dismantle the supposition that search is a major driver of piracy traffic.   That includes considerable attention towards YouTube, particularly the highly-effective control mechanisms offered by Content ID.  Specifically, Google claims that 99.5 percent of music infringement claims are handled by Content ID, an assertion first reported by Digital Music News and heavily debated by the music industry.
Misleading 'Long Tail' Piracy Queries?
In the document, Google also noted that most people aren't searching for pirated material at all.  Instead, the search giant accused its critics of artificially constructing piracy-laden search queries that typically don't exist.  "The search results for the vast majority of media-related queries show results that include only legitimate sites in the top results pages," the document continues.   "This is thanks to both our constant improvements to the algorithms that power Google Search and the efforts of rightsholders to prioritize and target their copyright removal notices."
To illustrate the point, the document contrasts search results for mainline search terms with those carrying piracy-focused additions.  That includes terms like 'Watch,' which may indicate interest in streaming piracy sites. "Some critics paint a misleading picture by focusing on the results for rare, 'long tail' queries, adding terms like 'watch' or 'free' or 'download' to a movie title or performer's name," Google asserts.  "While the search results for these vanishingly rare queries can include potentially problematic links, it is important to consider how rare those queries are.  Look at the relative frequency of these Google searches in 2015:
'Katy Perry' searched 14,812x more often than 'Katy Perry free download'
'Taylor Swift' searched 4534x more often than 'Taylor Swift download'
'PSY Gangnam Style' searched 104× more often than 'PSY Gangnam Style download'
'Star Wars The Force Awakens' searched 402× more often than 'Watch Star Wars The Force Awakens'
'Pixels' searched 240× more often than 'Watch Pixels'
"Google Search isn't responsible for piracy."
That supports Google's broader assertion that search isn't the reason for piracy.  "Google Search is not how music, movie, and TV fans intent on pirating media reach pirate sites," the document continues.  "A 2011 study found that all traffic from major search engines (Yahoo, Bing, and Google combined) accounts for less than 16% of traffic to sites like The Pirate Bay, and recent statistics from ComScore confirm these numbers. Research that Google co-sponsored with PRS for Music in the UK further confirmed that traffic from search engines is not what keeps these sites in business.  These findings were confirmed in a research paper published by the Computer & Communications Industry Association."
Elephant image by Rod Waddington, licensed under Creative Commons Attribution-ShareAlike 2.0 Generic (CC BY-SA 2.0).