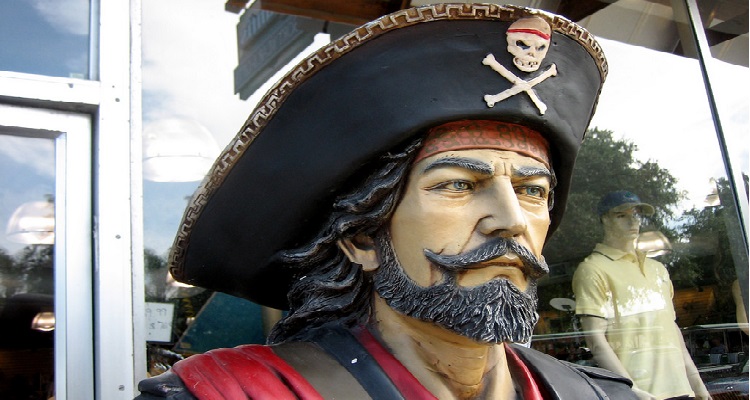 Endless Exclusive = Endless Piracy…
Updated: Frank Ocean has just released another album, Blond, which is causing another surge in piracy.  That includes a completely free version on Google Drive, more on that here. 
Frank Ocean's visual album Endless dropped exclusively on Apple Music, with no sign of it becoming available on another music streaming service anytime soon.  Britney Spears will follow suit with her next studio album, Glory.  Beyoncé launched her visual album exclusively on Tidal.  Kanye West did the same with The Life of Pablo.
Apple Music and Tidal are signing up artists to lock down exclusives, with an obvious common opponent.  Back in March, Time even released a list of then-exclusives that weren't on Spotify, a list that has undoubtedly grown since.  And, this seems to be the new future of the digital music streaming industry, as it appears that this is actually helping to boost subscriptions.
But, the big questions that needs to be asked: what happens when fans don't have access to said paid streaming service?
Should they shell out the big bucks to sign-up first for a free trial, or are these fans actually finding ways to "obtain" these exclusive albums by other means?  To better examine these questions, we'll be taking a look at what exactly is going on today in both the questionable downloading and torrenting scenes with Frank Ocean's Endless.
In Reddit, under the Frank Ocean subreddit, besides finding arguments of whether or not Endless is actually the fabled Boys Don't Cry album as well as stunned reactions, you'll find a post linking to a Dropbox account where users have apparently uploaded the album track by track.  When one Dropbox link goes down, another user, ready and willing to upload the album to their own Dropbox, shares a new link.  Posted barely 3 hours ago, the thread currently stands at 45 comments, with one user jokingly declaring, "Doing God's work son" and another posting in caps, "DOWNLOAD THIS AWESOME ALBUM."
Taking a look at an unnamed illegal torrenting site, you'll find this very important information on how many people are actually downloading and uploading the album.  One Endless torrent, uploaded just 40 minutes after releasing on Apple Music, had 875 seeders and 255 seeders after two hours, with the number currently standing at 1,240 seeders and 285 leechers.
The torrent also posts a link to the actual album on Apple Music in order to prove its authenticity.  Another album, promising "480p" quality was posted 4 hours after the original, with just 1 seeder and 271 leechers 2 hours ago, with the number spiking to 201 seeders and 48 leechers as of writing.
Is this just a case of overzealous Frank Ocean fans who just can't wait to hear and watch Endless or the upcoming Boys Don't Cry? Not quite.  After Britney Spears had announced on Twitter that her upcoming album, Glory, Reddit users were once again quick to post links to the singles. One Reddit user went as far as creating an entire subreddit linking to an illegal site with an alleged download link for the full album. Going back to the torrenting scene, Spears's single Make Me, originally posted on July 15, currently has a rather healthy ratio of 123 seeders, with currently just 2 leechers.
So, can these both cases be summed up as just the norm for pirate-savvy users on just about any music album released nowadays? Are diehard Frank Ocean and Britney Spears fans just succumbing to the temptation of the free-price tag of music pirating? Will this be the new reality each time a timed-exclusive comes out, either on Apple Music or Tidal? Only time and record sales figures will tell if this is truly having an impact on actual record sales, or if we here at DMN are just reading too much into these downloading links and torrenting figures.
Pirate image by Kate Haskell, licensed under Creative Commons Attribution 2.0 Generic (CC by 2.0)