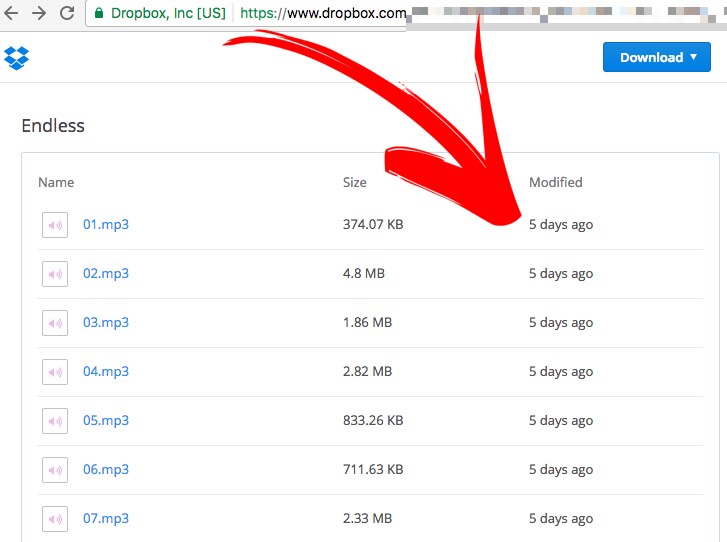 Frank Ocean's latest albums, supposedly Apple Music exclusives, are somehow available for free on Google Drive, SoundCloud, and now, Dropbox.
Frank Ocean's just-released album Endless is available in its entirely — for free — on Dropbox, part of a massive leak that keeps getting worse.  Even more surprising is that the album has been sitting on the file storage/sharing platform for five full days, without any takedowns.
The presence of the Dropbox folder first popped up on Reddit, an increasingly problematic piracy hub for the recording industry.  As first reported on DMN, Reddit's lawyers are currently fighting with Atlantic Records over an earlier leak involving a Suicide Squad soundtrack song from 21 Pilots.  This time, the leak is on Dropbox, which absolves Reddit but demonstrates the ever-shifting piracy challenges faced by labels.
Indeed, the Dropbox problem follows earlier leaks on both Google Drive and SoundCloud, both of whom have entire copies of another just-released Frank Ocean album, Blond.
The Google Drive leak first surfaced on Sunday, while the SoundCloud leak bubbled up on Monday, with other copies undoubtedly floating around.  Strangely, both of those links remain completely untouched as of Tuesday evening, despite heavy traffic and visibility by Ocean's label, Universal Music Group, and Apple Music, which is rumored to have paid millions for exclusives on both albums.
So why are all of these free, unauthorized copies just sitting there?
The publicly-available Dropbox folder for Endless remains live as of Tuesday evening, despite first appearing late last week.  Google, SoundCloud, and Dropbox are all forced to comply with DMCA guidelines, which legally obliges them to tear down infringing material once notified (typically within 24 hours).  But more than 48 hours after the Google Drive link appeared, nothing has been removed, all of which is feeding theories that Frank Ocean is shrewdly playing Apple Music for a big paycheck, while allowing the rest of this fanbase to also enjoy his music.
But wait!  This gets even weirder: Apple Music is now threatening Digital Music News for reporting that these leaks exist, while apparently taking no action against the behemoths actually hosting those free copies.  More on that, ahead…