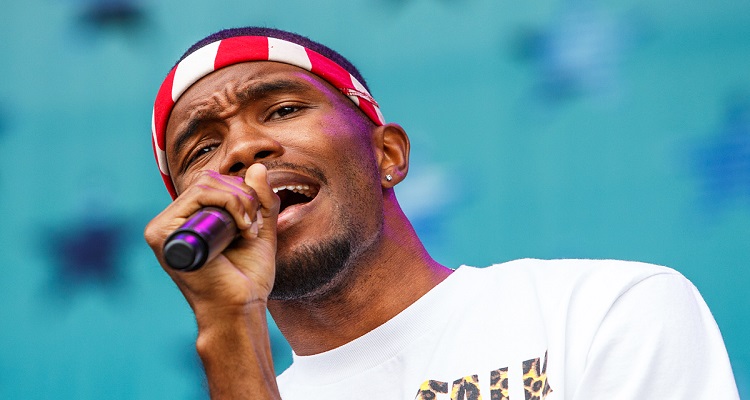 Frank Ocean's Blonde is poised to hit number 1 on the Billboard Top 200 charts, which is great news for Ocean who has barely released his sophomore album.  The album has opened up with the third-largest debut of 2016, behind Beyonce's Lemonade and Drake's Views.  But Ocean's second visual album, Endless, rumored to have been released as a way to fulfill his contractual obligations with Def Jam, hasn't even charted, and won't ever chart.
Wait a minute. But why? Doesn't Endless count as an album?
In a rather short explanation within an otherwise lengthy article, Billboard explains that because none of Endless's tracks are "individually available to purchase or stream" since the actual album is only available for sale as a 45-minute video album, there's absolutely no way for Billboard to track what its actual sales are.  Billboard's 200 chart ranks the most popular albums based on "multi-metric consumption" consisting of traditional album sales, track equivalent albums, or TEA, and streaming equivalent albums, or SEA.  Since Ocean's visual album is sold only as a full 45-minute project, the question Billboard asks is "does one stream of a 45-minute visual album equate to one album unit?"
This question is all the more relevant in today's rise of digital music streaming since the music industry apparently "accepts that 1,500 streams of songs from an album equate to one album 'unit.'"
Using Beyonce's Lemonade as a clear example, Billboard goes on to write that after first premiering on HBO, followed by the audio album on Tidal, it was then accompanied by a companion album. Finally, when the album did come out, it hit No. 1 thanks to support from normal album sales, with around 485,000 copies sold, 77,000 SEAs and 91,000 TEAs but without considering streams of the actual Lemonade film.
The article goes on to close, admitting that the concept of actual music albums appear to be evolving.
"Billboard and Nielsen Music, in consultation with the industry, will continue to consider evolving chart policies to accommodate for the consumption of forward-thinking projects like Endless."
Frank Ocean – Øyafestivalen 2012 image by NPK P3, licensed under Creative Commons Attribution 2.0 Generic (CC by 2.0)