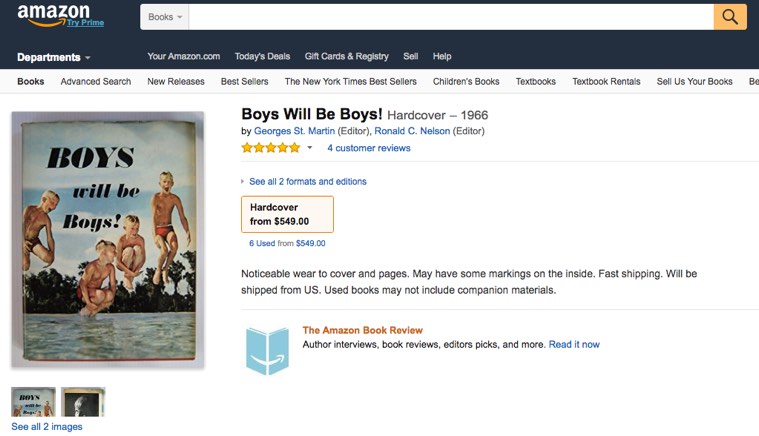 Why is a book containing nude images of underage boys — and seized in a raid of Michael Jackson's Neverland Ranch — now being sold on Amazon?
Please note: Amazon has not yet responded to this inquiry; we'll keep this story updated to include their comments or actions.
In 2003, Santa Barbara police raided Michael Jackson's Neverland Ranch and discovered multiple books and magazines containing nude images of underage adolescents and teenagers.  One of those books, called Boys Will be Boys! from 1966, is now available for sale on Amazon through its used book merchandise.
In total, six copies of the rare, used book are being offered on Amazon, by six different sellers.
The book itself was described as follows by Santa Barbara investigators:
"Book: 'Boys Will be Boys,' contains full frontal nudity of boys under the age of 14; personally inscribed by Michael Jackson."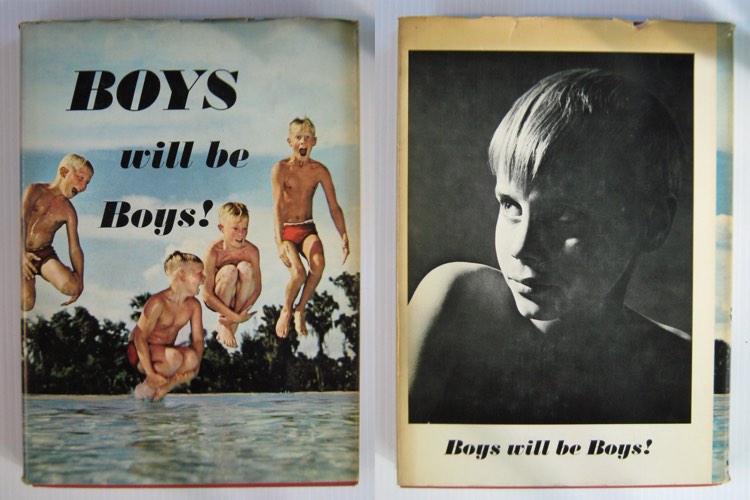 It's unclear if any of the books being sold is actually the copy inscribed by Michael Jackson, though the rare book may have gained some notoriety following the leaked filing.  Indeed, the pricing on this book starts at $549, going up to nearly $4,500.  All copies are available for immediate purchase and delivery, from various parts of the US and UK.
A complete list of items found and catalogued into evidence from the 2003 Neverland Ranch raid can be found here.
After the previously-sealed, 88 evidence dossier was published by Radar Online, the Santa Barbara Sheriff's Department told Digital Music News that they recognized the document.  But the police department declined to discuss any individual items contained in the document itself, including this book.
When pressed on other details, the department flatly and directly refused any additional comment.
Jackson himself was ultimately acquitted of wrongdoing on 14 counts connected with the raids, which comprised just one of several court battles involving allegations of child molestation and other sexual crimes.  The stockpile itself, which was complemented by other forms of media like video, was characterized by Santa Barbara authorities as useful for 'lowering the inhibitions' of child victims.