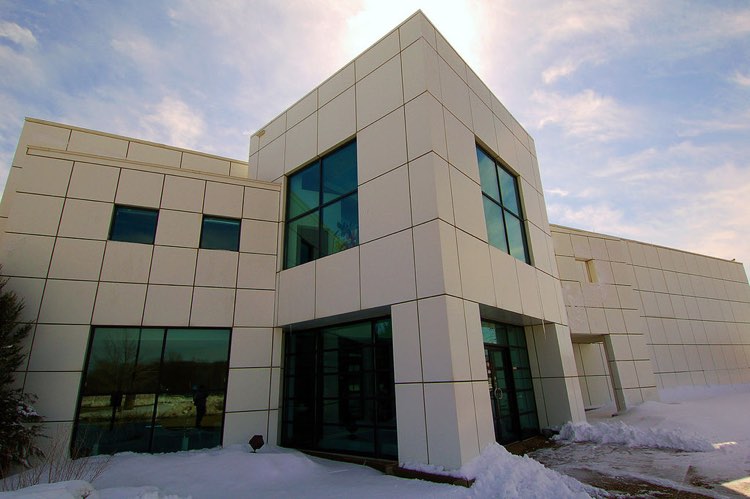 Local authorities just approved for a 'Paisley Park Museum' in Chanhassen, Minnesota.  But will 'Prince Graceland' pull in Elvis numbers?
It's official: the Paisley Park Museum, aka 'Prince Graceland,' is now opening in Chanhassen, Minnesota.  Paisley Park was the longtime residence of pop superstar Prince, and where the artist recorded countless albums and songs.
It's also where Prince died from a massive overdose of heroine-like painkillers.  But we'll leave that detail to the tour guides.
It's been months since Prince's death, though the Chanhassen City Council was apparently measuring the impact of opening a museum.  The downside is that tons of fans would visit the city, which requires more infrastructure, cops, hotels, and other support.
The upside, of course, is tons of cash from tourists wanting to experience Paisley Park.
+ Turns Out Prince Was a Gay-Bashing Homophobe
Sounds like an easy decision, at least from a financial perspective.  In fact, Chanhassen authorities are already projecting that 'Prince Graceland' will easily be pulling Elvis-style numbers.  Currently, Graceland attracts around 650,000 visitors a year.  The Paisley Park Museum would attract around 600,000 visitors, according to the local study.
Graceland II.
We're not just making up the 'Prince Graceland' thing.  Joel Weinshanker, the guy overseeing the Paisley Park Museum project, is also the managing partner of Graceland Holdings.  When it comes to converting the private residences of mega-superstar artists into museums to make millions, this is your guy.
Already, Weinshanker has been coordinating small, test visitations.  The reason is that thousands of fans have been flocking to Paisley Park to pay their respects.  And they keep coming, so it made perfect sense to let some inside the compound.
The trials apparently went well, which bolstered the chances of a broader approval.
Exit through the gift shop.
How much to get in?  That'll be $38.50, and the Paisley Park Museum will be open from Thursday through Sunday.  Those hours could expand, depending on visitor levels.   Of course, traffic will be lower during the extreme winter months, though pricing may be lowered during off-peak periods.
Graceland, situated in Memphis, Tennessee, isn't subject to the same climate extremes.  Of course, tourist season is tourist season, though the 'Prince Graceland' present some unique challenges.
+ Could You Listen to 168 Straight Hours of Prince?
Now, the question is whether 'Prince Graceland' will attract a totally different style of music tourist.  During his life, Prince was dogged by questions about his sexuality.  But extremely homophobic, pro-religious comments made before his passing could keep gay visitors away.  Others will be less sensitive to those issues, and it's unclear if Prince's legacy will be connected to homophobia.
Is the Paisley Park Museum the next shrine for music ?
Paisley Park image by Nick Scribner, CC by 3.0.