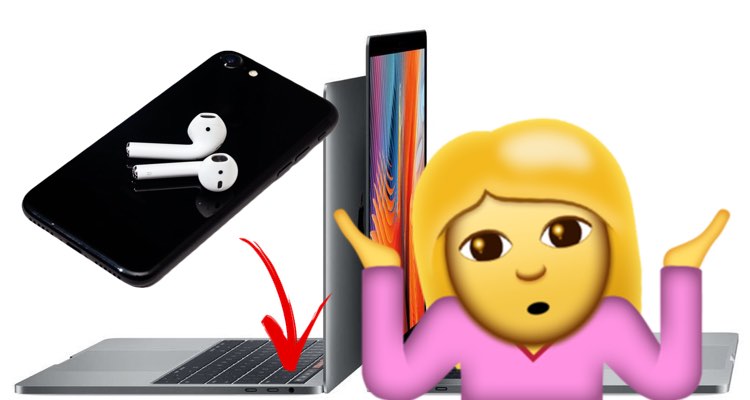 Apple just removed the 3.5mm jack from its iPhone 7, making everything wireless.  So why didn't they do the same for their new MacBook Pro?
If Apple is going wireless, why aren't they going all in?  That's a major question after the company stripped the standard 3.5mm jack from its iPhone 7.
But then the MacBook Pro was unveiled.  And it had the 3.5mm jack, but not the USB port.  So is the future of headphones wireless or wired?  And should you take the plunge into wireless headphones, or wait?
Actually, there's a reasonable rationale to all this.  Just this morning, the UK-based Independent asked this very question to top Apple executive Phil Schiller.
Independent: Is it inconsistent to keep the 3.5mm headphone jack as it's no longer on the latest iPhone?
Phil Schiller: Not at all. These are pro machines. If it was just about headphones then it doesn't need to be there, we believe that wireless is a great solution for headphones.  But many users have setups with studio monitors, amps, and other pro audio gear that do not have wireless solutions and need the 3.5mm jack.
Simple.
But, does that mean that wireless audio quality is on par with wired quality at this stage?  That's subject to serious debate, though Apple obviously feels the quality is on par.
Meanwhile, the company has delayed the release of its wireless AirPods amidst serious public criticism of the product.  That includes endless jabs on a preposterous design that makes them easy to lose.  And, even more difficult (and expensive) to replace.
Beyond that, serious questions remain over the public's willingness to ditch the 3.5mm jack.  For starters, headphones are expensive, and dropping one $350 wired pair for a $450 wireless pair doesn't make sense for most budgets.  And when it comes to the $149 AirPods, many will prefer to wait.