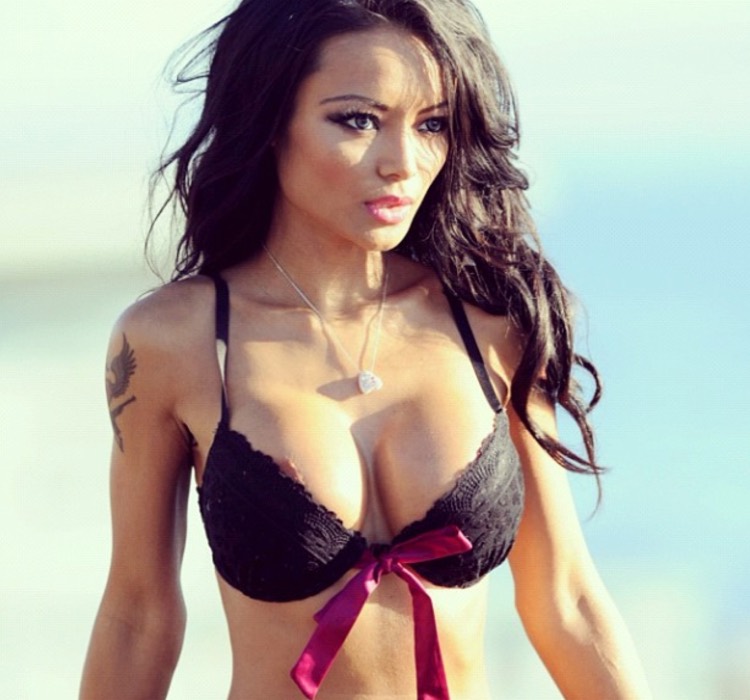 She went from MySpace hero to Twitter zero after joining the Neo-Nazi movement.  Now, searches for Tila Tequila porn are surging.
Tila Tequila isn't the only celebrity musician suffering a severe meltdown following the Presidential election.  Kanye West probably takes the cake, though both are actually ardent Trump supporters (go figure).  But Tila Tequila, who skyrocketed to fame in the days of MySpace, slipped into full-blown Aryan supremacy after November 9th.
Tequila is Vietnamese-American.  Some would say 'musician' is a stretch here, but that's another debate.
If you weren't following this one, Tila Tequila started tweeting a string of white supremacy, pro-Hitler, and Neo-Nazi tweets following the election of Donald Trump.  That includes participating in a Nazi salute with a Jewish guy at a white nationalist meeting in Washington, DC.
I've never quite imagined putting those words together to form that exact sentence. But yes, it happened: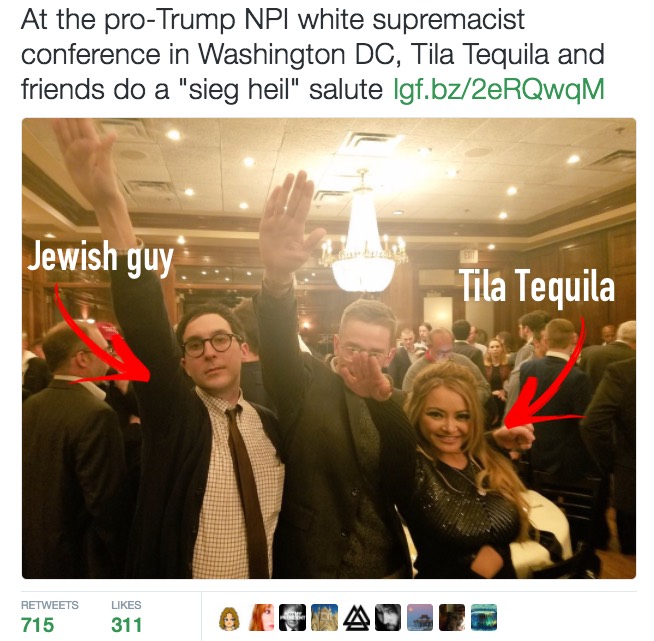 Controversy sells. Any controversy will do.
Twitter deleted Tequila's account based on overt hate speech (her Instagram also looks dead).  But the strangest part is this: Tila Tequila porn searches are actually surging following the controversy.  Over at RedTube, a top online porn destination, Tequila is now a top-trending celebrity with more than a million views.  And that's only based on 5 videos.
Over at Pornhub, the largest porn site, a sex tape featuring the 'musician' is a top result.
Welcome to the strange world of online pornography, where the rules are a little bit different.  According to Pornhub, searches for both Melania, Ivanka, and Tiffany Trump surged after election day.  The site even reported a massive increase after the Game 7 of the World Series, which witnessed a Chicago Cubs victory.  But those examples are more comical than twisted.
What happens next for Tila Tequila is anyone's guess.  A porn career can certainly be lucrative, though losing Twitter (and possibly Instagram) certainly hurts that effort.  Then again, perhaps Neo-Nazism is a 'loyal niche' that can sustain careers, as sad as that sounds.
And Tequila really meant it.  Not only has she reposted her 'Heil Hitler' salute at Maggiano's in Washington, she also applied a Hitler mustache to her newborn child.
And if you'd like to personally contact Tila Tequila, here's her email: [email protected].