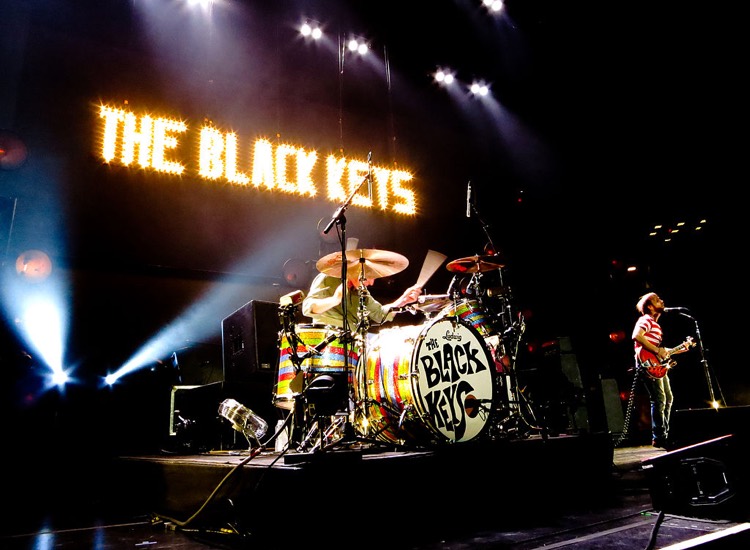 Did the Black Keys just sell their souls to Spotify?  Yes, but it's for a good cause.  It's called 'keeping a music career alive'.
For years, the Black Keys have been blasting Spotify for short-changing artists and devaluing music.  Drummer Patrick Carney has even criticized co-founders Daniel Ek and Sean Parker for exploiting artists while minting billions.
He even called Sean Parker an 'asshole' who was 'stealing royalties,' while also slamming CEO Daniel Ek.
Here's an interview Carney gave to WGRD at the time.
Dave Kim (WGRD): "You and [guitarist/vocalist] Dan [Auerbach] have said before that it's not monetarily beneficial to stream your whole album on things like Spotify.  Sean Parker, who started Napster and he's a board member for Spotify, said last week at SXSW that Spotify will generate more revenue for the music industry in two years than iTunes.  Do you believe him?"
Carney: "No."
Kim: "How come?"
Carney: "Because he's an asshole.  The guy has $2.5 billion he made from figuring out ways to steal royalties from artists, and that's the bottom line. You can't really trust anybody like that."
Since that point, the streaming giant has done little to change its artist compensation plans.  Artists are still getting micro-pennies, if they're getting paid at all.  Major labels continue to sign secretive, non-transparent deals, while allegedly never paying their own artists.
So why are the Black Keys suddenly licensing Spotify?
Fast-forward to 2016, and the Black Keys are now placing their entire catalog on Spotify.  And not just a little bit: the band's entire back catalog is now available on the service. "After five years of struggling with this we agreed to put the keys songs on Spotify. I'd rather people hear our music than not," Carney tweeted his fans on Monday.  "No advance or money was exchanged. I'm still an advocate for artists to be paid fairly. I'm still apprehensive."
Compared to the fighting words of past, Carney now sounds like a neutered tiger.  "My whole thing about music is: if somebody's making money then the artist should be getting a fair cut of it," blasted to the Seattle Times back in 2014. "The owner of Spotify is worth something like 3 billion dollars… he's richer than Paul McCartney and he's 30 and he's never written a song."
Then again, a lot has changed in just a few years.  Five years ago, streaming was just emerging as a viable replacement to song downloading.  Now, iTunes music download sales are in an absolute tailspin, with Spotify amassing tens of millions of new users every year.
Meanwhile, Apple has shifted its energy to streaming-based Apple Music, while rumors suggest a near-term shutdown of its paid download store.  Amazon, the other big player in song downloads, is now pushing a serious streaming music competitor and bundling it into Prime.
But the bigger problem is this: fans come and go.  And a lot more of them are going to streaming for discovery, access, and information on their favorite artists.  Skip Spotify, and you're now skipping millions of potential fans.  Which might explain why even the biggest Spotify critics, including Neil Young and Radiohead, are now giving in to streaming.
Boycott Spotify, and you might as well be boycotting your entire career.