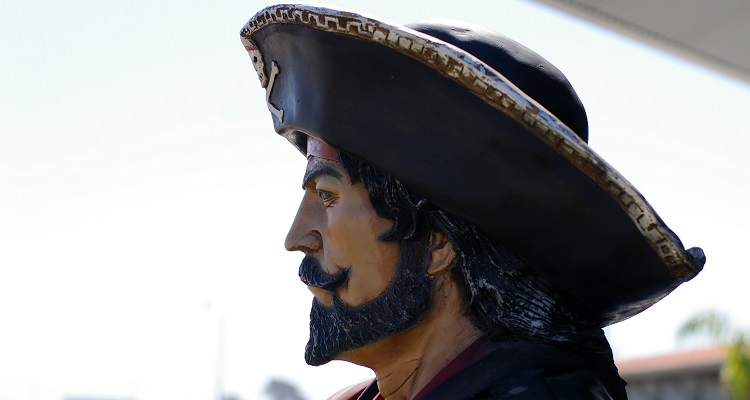 In true whack-a-mole style, ExtraTorrent's death is driving millions of users to other illegal torrent sites.
Following an extended downtime earlier this week, ExtraTorrent finally shut down for good.  Website owner SaM didn't specify why.  He only said, "It's time we say goodbye."
The world's second-largest torrent indexing site leaves behind millions of users.  However, as with most infringing sites, three replacement torrent sites have quickly emerged.
In the music and entertainment industries, shutting down pirating sites was once a game of 'whack-a-mole'.  Eliminating one site immediately produced several clones.  As of late, though, something has changed.  On July 21st, 2016, US federal authorities shut down one of the world's top torrent indexing sites, KickAssTorrents.  To ensure website administrators wouldn't follow suit with clone sites, authorities immediately seized six related domain names.  Under pressure from the MPAA and RIAA, the US arrested alleged site owner Artem Vaulin.
While KickAssTorrent mirror sites have surfaced, they have yet to reach the popularity of the original site.  Authorities have since reportedly extradited Vaulin to the States.  He will face charges of money laundering and criminal copyright infringement of up to $1 billion.  If convicted, he may face up to twenty years in jail.
So, what's changed?  Besides stronger prosecution against torrent site owners, top software companies, including Microsoft, have developed stronger tools to detect and block illegal downloads.  In fact, this may be why ExtraTorrent permanently shut down.
So, following ET's closure, where have pirate consumers flocked to?
Three sites have emerged as alternatives.
1. The Pirate Bay
Despite several combined industry efforts to shut down The Pirate Bay, it still remains strong.  Dubbed "the King of torrents," TPB has offered users with illegal content for years.  Infringing files include music, movies, games, software, ebooks, audiobooks, pornography, and a whole lot more.  The website has continued to operate from its .org domain.
RARBG
Following ExtraTorrent's closure, RARBG has taken second place right behind The Pirate Bay.  Founded in 2008, RARBG first started off as a Bulgarian tracker.  It currently offers indexed torrent files and magnet links for movies, tv shows, games, music, software, and pornography.
YTS/YIFI.ag
As stated on their blog, the current YTS website is not related in any way to the original YTS site nor the YIFI group.  However, they successfully "borrowed" the group's name and installed itself as a top movie torrent site.  Despite stealing the YTS and YIFY names, they ask users not to use any cloned proxy sites.
Image by Casey Marshall (CC by 2.0)