Facebook page hacked?  You're not alone — and Facebook probably isn't going to help you out.  Here are some brutal stories shared by bands hit by hackers.  Warning: they're not pretty.
Not only is Facebook ripping down artist accounts for copyright violations.  We're now learning that they're completely unavailable when an artist page gets hacked.
Basically, unless you're spending tons of cash on Facebook advertising, you're probably on your own.  Support isn't coming to the rescue.
Even worse — we're starting to think that hacked artist pages are on the rise.  Here are five different living nightmares endured by five different artists.  All of them shared their migraine-producing experiences and recovery attempts with Digital Music News.
They're not pretty, but, you might think about your Facebook strategy a little differently after reading them.  Here they are.
Earthside
Earthside is a 4-piece 'cinematic rock' group from New England.  They've gotten a lot of acclaim in the metal world, and toured recently with Soulfly and Soil.  Here's their Facebook meltdown story.
"We lost approximately 1,500 likes/followers.
Most of whom were either under drinking age in their respective countries, or in countries where prohibition is in effect in some areas.
Presumably the hacker was repurposing our page to promote alcohol or adult content to our followers.   They changed the age restrictions to exclude anyone not 'of age' from viewing our page; thus, Facebook automatically had those people who were excluded from viewing the page unlike the page.  Now, we have no way of letting many of these people know that they're no longer following us or getting our updates.
For page owners in our situation who in the past have paid for sponsored posts and page ads, Facebook has the power and means to help by offering 'store credit' for the value lost in a hack.  Facebook wouldn't lose anything in doing this.  They'd just allow their customers and content creators to recoup what was lost on what is becoming a more insecure platform.  Yet so far, it seems that Facebook doesn't even have interest in helping in this manner.
Facebook makes it far too easy for a single hacked admin to have their way with a page and wreak havoc without prohibitive security measures.
Nearly all sites that allow you to give them money require certain security measures such as the ability to make a phone call and prove your identity if you're going to make a major change to your account.
With Facebook pages, a hacked admin has far too much power to compromise monetized assets, something that Facebook needs to improve, especially given they make pages HAVE to advertise in order to reach their audience, especially if the post is for content outside of Facebook.
Facebook could easily give each page its own log-in like Myspace did for bands back in the day, rather than requiring every page to be administrated by multiple personal accounts with their own log-ins.  For a company that is collectively owned like a band, this vastly increases the likelihood of one account being compromised out of the many and vastly reduces the security of a page with just one log-in account.
Facebook's Support functionality is entirely about helping Facebook and the community. It's not about helping their individual users with case-by-case problems.
We all submitted support tickets and got the same automated response.  We never heard from a real support team member.
Fortunately one of our close friends recently started working at Facebook.
Had we not had a personal contact at Facebook to help us file an internal support ticket, we probably would have had to start over with a new page and over 20,000 page likes/followers lost rather than just 1,500.
Earthside is fortunate enough to know we'll get through this, but there are so many of our brethren in the industry who cannot afford to have something like this happen to them.  This is hard-earned PR money that is lost forever.  These are fans lost forever who could have been brought closer and made permanent over continued opportunity to engage.
Facebook has an opportunity to stand up for its customers and its content creators – its small business owners who aren't Coca Cola or Beyonce – and show that it has our back in the event of a hack or something else going awry.
So far, it seems that for bands like us who are big enough for a hacker to get the benefit of promoting to our followers, we're also small enough for Facebook not to care."
---
The Inside Is Live

The Inside Is Live is a five-piece alternative rock band from Nottingham, UK.
"We first received an email from Facebook on October 31st telling us we'd been removed from our admin roles.
The first thing this email told us to do was to ask the admins to add us back in again, which was impossible. We filled out the standard 'my page was hacked' forms, but these were automated and we were never able to speak to anyone directly at Facebook.
Our page had completely disappeared at this point.

After 3 months of filling out these forms and getting nowhere, our page reappeared under the name 'Egyptian Army Support', and we were locked out of it.  We tried reporting the page and getting our friends to do so as well but this got us nowhere as all the forms had automated replies.
I decided to post a question on the Facebook Help Community. I explained the situation and provided plenty of evidence to them, and I did eventually get a reply from an official member of the Facebook Help Team called Archi.  Unfortunately she just echoed the same processes that the automated forms gave us, which took us to this Facebook Help Centre article.   This article only recommends getting in touch with the admins to ask them to add you back in, which in our case was impossible.

There have been no further developments since then, and the Egyptian Army Support page now has 97k+ fans on Facebook."
---
Death Remains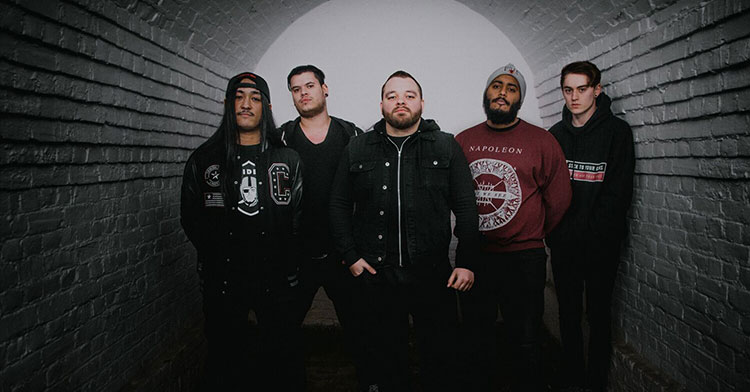 The following was posted by Spencer Finn, drummer of Death Remains.
"The hacking of our Facebook page has honestly broken our hearts for multiple reasons.
Now, I'm not going to say that Facebook is the be-all and end-all of success for a band.  But it plays such a big part in this day and age.  We lost everything we've ever posted on our page for the last 6 years.
All that work.  All the money spent to sponsor and build our fanbase was just… deleted with the click of a button.
Not to mention we lost over 8 thousand likes on our page.
It really feels like we've had to start from scratch again.  It destroys your mentality. I speak for the whole band when I say it completely took the wind out of us when we found out, especially with the release of Destroy / Rebuild being not even a month prior.
The way we coped with this situation is by handling it the way we handle any situation thrown at this band.  We rebuild.  We continue to strive to be the best band we can possibly be and we only ever look forward.  And we really urge all bands to crack down on their security going forward, it's such a kick in your teeth to see all you've built helplessly disappear.
Please be careful."
---
Lazy Habits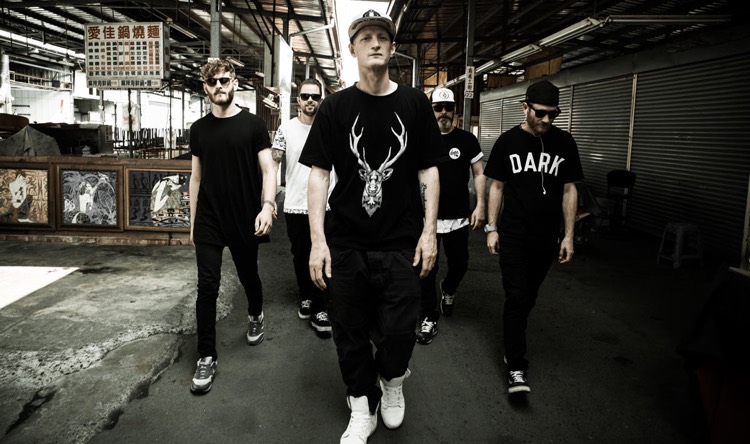 Lazy Habits hails from the 'UK Urban Scene'.  They describe themselves as 'Beats, Rhymes and Brass of the highest calibre'.  Here's their Facebook hack nightmare.
"Basically I think via my Facebook account someone gained access to our band page.  They took off all the admins and made it disappear from view. When we got it back it was still online, not deleted as we thought, but only 'available to view' in Syria, Iraq, Iran, Jordan, etc. I didn't even know this was a feature.
We lost 12,000 followers and all of our content pre-hack date. This means every advert we ever spent money on has gone.
Facebook have never got back to us on one single occasion.
We had all of us and management messaging them, and only the stock replies were received back. Never once was anything sent back by an actual human.
We're still trying to sort is, still messaging them and taking to people.
The only reason we got it back was because (and this is true) a fan's girlfriends, friends, friend works for FB in the states and through a long chain of passed on emails we got it back.
I still never spoke to anyone and after we got it back even that he went missing.  To this day I don't know what happened.
We have spent a lot on advertising with them, a lot for us anyway, and that's all lost. In my opinion their neglect of this issue pretty much adds up to fraud on their part."
---
Weirds
Weirds are actively touring major festivals; they have more than 96,ooo Facebook likes.  This nightmare actually had a happy ending.
"When it first happened it was incredibly frustrating, we lost all of our organic followers and all of our posts.
"We were on tour with The Wytches at the time so we had limited time and internet access to deal with it.  Luckily, we managed to get our page back and actually gained followers. We now keep our page under really tight security."
---
If you've experienced a Facebook hack, please share what happened below.  Maybe there are some tips everyone can learn from.