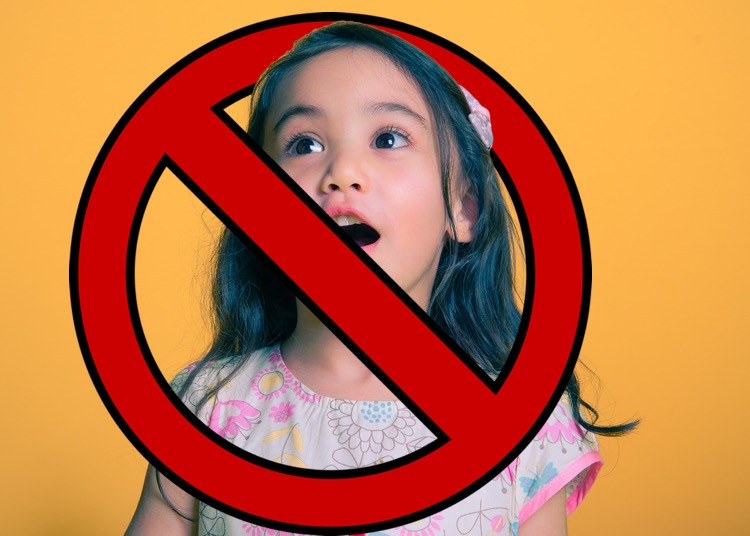 Uploading cover song videos to Facebook?  You might want to stop doing that.
Last year, Universal Music Publishing Group, the largest publisher in the world, started ripping down Facebook cover videos.  Long story short: Facebook and UMPG couldn't agree on a royalty agreement for the songs being covered.  So the big guns were pointed at everyday Facebook fans singing songs from their favorite artists.
Now, those guns are getting even bigger, with UMPG waging an all out assassination against Facebook cover videos.  And, the accounts that contain them.
So why can't Facebook and Universal work it out, instead of terrorizing confused fans?  That's a good question, though for now, you might want to stick to YouTube (which does have licenses).
Artist vs. publisher vs. fan…
Basically, a 'cover video' refers to any performance of a song already written and copyrighted.  So, if you pick up an acoustic guitar and perform 'Thinking Out Loud' by Ed Sheeran, that's a cover.  The only issue is that UMPG owns the copyrights to that underlying song (which consists of the notes and lyrics).  So they can legally rip it down if they're not receiving payment for it.
+ Ed Sheeran Desperately Trying to Repair Fan Relationships as Facebook Rips Down Cover Videos
The only other problem is that Ed Sheeran actually wants you to cover his music.
Because if you're covering 'Thinking Out Loud' and sharing with your followers, you're probably a pretty huge fan.  Which means you're likely to buy valuable stuff down the road, like concert tickets, albums, and t-shirts.  All of which may explain why Ed Sheeran has stepped in to reinstate deleted videos and personally apologize to fans.
But UMPG doesn't like that.  So Ed Sheeran is fighting with them, and whoever else owns the song.  Actually, we're not even sure who's ripping down what anymore, as other major publishers seem to be getting involved.
Make sense?  Not to music fans.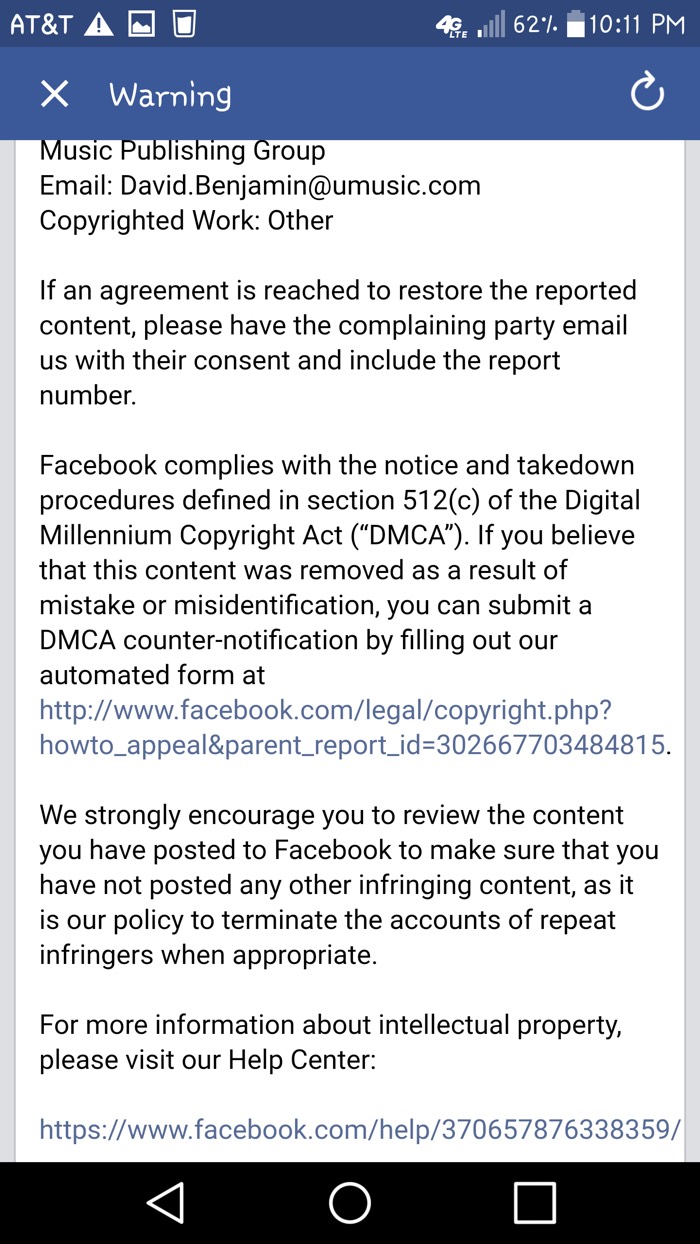 "It's a COVER and yet I'm being threatened."
Now, this is about to get seriously ugly.  As Facebook struggles to hire the right lawyers and sign the right deals, it's becoming a bloodbath out there.  Suddenly, we're starting to hear from more Facebook users with ripped-down videos and penalized accounts.  UMPG looks like it's stepping up the assault, with videos from other artists getting yanked.
That includes Rihanna, who may get involved following an incident involving fan Christina Hall.  "I was just notified that I committed copyright infringement on my latest cover of 'Unfaithful' by Rihanna," Christina wrote DMN.
"I love music and it's my dream to make it in music one day. But having my videos taken down is very discouraging and frustrating because it's a COVER and yet I'm being threatened."
"This is horrible and I feel bad for every struggling singer who is dealing with copyright on their covers."
Facebook: "Our policy is to delete the accounts of repeat infringers."
Hall received a complaint from UMPG executive David Benjamin, passed along by Facebook.  The message firmly states that a specific video was removed, while warning that others should proactively be removed as well.  If other violations are found, the entire account can be nixed.
Earlier, an Ed Sheeran fan had her account suspended, with her cover video removed.
"These are the messages I got," Hall continued.  "I was even threatened with not being able to post on my own Facebook if I was accused of copyright again."
Fun stuff!
More as this develops.