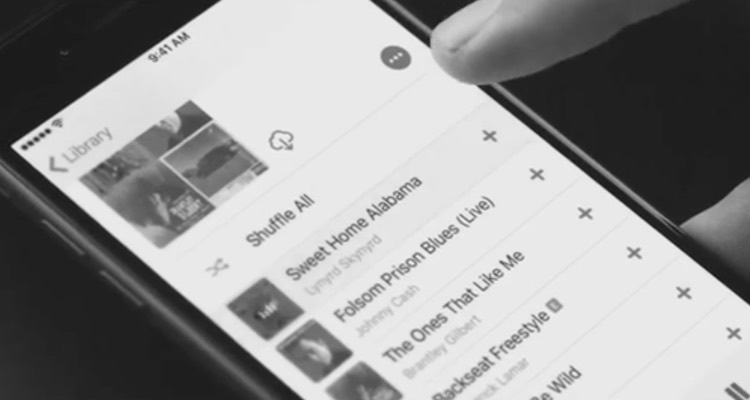 God, guns, motorcycles, and 'my America'.  Welcome to Apple Music's latest advertising target.
The civil war between the Coastal Elites and Trump Country has left some companies with a giant blind spot.  Sure, you may hate their politics.  But they still might want to buy your products.
Enter Apple, which is now targeting its latest advertisements straight into the Red State heartland.  That is, the states that most California-based Apple executives hate with a vitriolic passion.  But technology isn't politics, and neither is business.  And if Apple really wants to beat Spotify, they might need to expand their target demographic beyond Brooklyn and San Francisco.
Which brings us to the latest Apple Music ad featuring country singer Brantley Gilbert.
If missed this spot, it's because it wasn't made for you.  The spot focuses heavily on stuff like motorcycles, traditional values, and songs like 'Sweet Home Alabama'.  It also debuted during a NASCAR race, and doesn't have an indie band in site.
Turns out Red States have millions of people who'd love a streaming music service, too.  Accordingly, Apple is also tearing a page out of another marketing and advertising master: Donald Trump himself.  In a black-and-white motif featuring farmland, dusty taverns, and Harleys, here's Brantley Gilbert's voiceover message:
"This is my home. No matter where I go, my heart stays here. My friends, my family, this country. My country, my people…"
Sound familiar?  Not if you can't hear the pitch of a perfectly-tuned dog whistle.  But that's how you effectively reach this crowd these days.  Accordingly, here's how Gilbert opens up the spot, conjuring feelings of freedom and traditional values:
"I love the feeling out here. The freedom. The simplicity. The open road."
All stuff that Madison Avenue is learning in the wake of Trump's presidential victory in November.  Sure, you may hate the guy, but he figured out what the highest-paid advertising agencies couldn't.  Now, companies like Apple are re-ingesting those lessons to suit their own needs.
Of course, none of this is overtly political, but maybe that's the point.  "There's nothing overtly political about the ad, but to me the subtext reads as This is Trump Country — and Gilbert's fan base surely overlaps with President Trump's political base," remarked AdAge editor Simon Dumenco.
The ad itself was shot in and around Leipers Fork, Tennessee, south of Nashville.  All of which offered an ample backdrop of railroad tracks, weatherbeaten barns, open farmland, and Red State nostalgia.