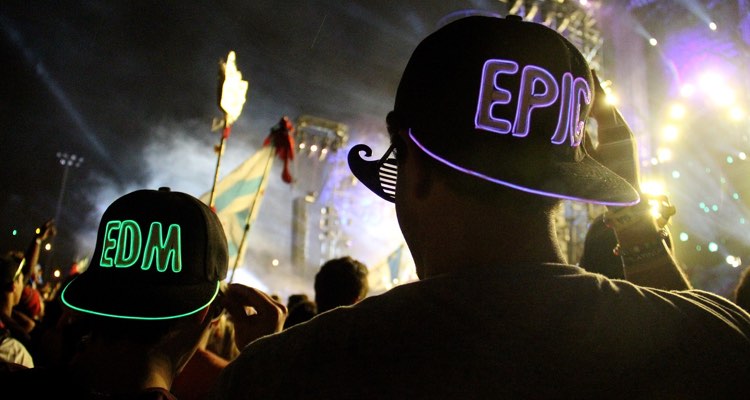 Warner Music Group has just acquired Spinnin' Records, one of the largest indie EDM labels.
This morning, word leaked that Warner Music Group was finalizing its renewal with Apple Music.  Just a few hours later, the label confirmed its acquisition of indie dance label Spinnin' Records.  The deals are more related than you might think.
These days of course, the industry calls it 'EDM'.  But back in '99 when Spinnin' got started, the still-niche genre carried a dozen different names (and still does).  Either way, WMG is now the proud parent of a robust collection of DJs, including Afrojack, Armand van Helden, Dimitri Vegas & Like Mike, Martin Garrix, and Tiësto.
Unfortunately, many of those artists have since moved on from Spinnin'.  But the active roster still includes Alok, Chocolate Puma, and EDX.  Spinnin' also has a number of sub-labels, not to mention a publishing and artist management division.
The deal looks to be the handiwork of incoming WMG CEO Max Lousada.  Spinnin' co-founder Roger de Graaf will remain as label CEO, and work alongside Bart Cools, WMG's EVP of Global A&R and Marketing for Dance Music.  Then he'll get sick of corporate life and quit in two years — just kidding (sort of).
Here's a deeper list of the current, active Spinnin' roster: Alok, Bassjackers, Bob Sinclar, Chocolate Puma, EDX, Fedde Le Grande, Kris Kross Amsterdam, KSHMR, Lucas & Steve, Mike Williams, Oliver Heldens, Quintino, Sam Feldt, Throttle, Tujamo, Ummet Ozcan, Vinai and Watermät.
But wait: EDM artists sell records?
Not really, though they're huge on streaming.  And now that streaming is ballooning, so are the major labels' balance sheets. All of which means that a more powerful catalog increases WMG's negotiation leverage with mega-streamers like Apple Music.
Accordingly, Apple is rumored to be browbeating Warner for lower rates.  But Warner's beefed-up roster of EDM superstars could help its future streaming negotiations.  It's all about the catalog (or at least, a big part of it is…)
In terms of revenue streams, we're not sure what sorts of contracts Spinnin' has signed with its artists.  Most likely, there's a range of differing terms, though anything nearing 360-degrees gives Warner a greater revenue pull.  Especially from ultra-lucrative live performances.