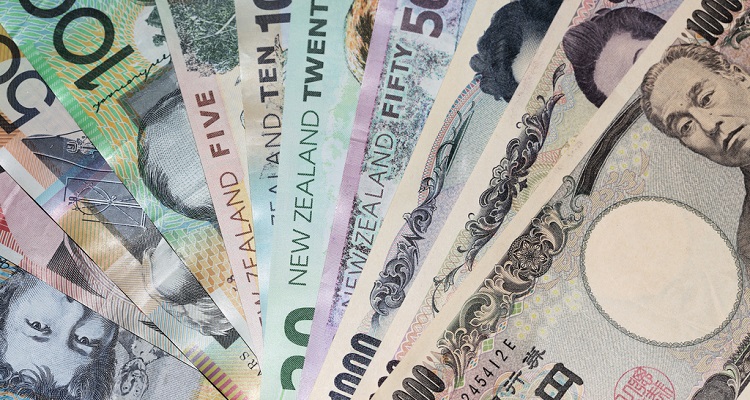 As fans move away from digital downloads and physical formats, music streaming brings in over $1 billion at Sony Music.
For the first quarter of 2017, Sony Music reported an impressive 18.8% sales and operating revenue gain year-over-year.
Along with strong gains in physical format sales, streaming revenue jumped 25% year-on-year to ¥38,443 million ($348.7 million)
Now, Sony Corporation has announced the financial results for the second quarter of 2017.
Sony Music reported ¥109.2 billion ($961 million) in recorded music revenue.  This represents a 21.6% increase year-on-year.  Second quarter sales increased 37.5% over the same period last year to ¥206.6 billion ($1.82 billion).  At ¥32.5 billion ($285 million), operating income also saw a significant 97% jump.
For the nine months ending September 30, 2017, physical formats generated ¥87.6 billion ($770 million).
Down significantly year-on-year, digital downloads only brought in ¥39.6 billion ($349 million).  These numbers represent a 5% and 22.1% drop (respectively) over the same period last year, showing that consumers have started shifting away from these formats.
Streaming, however, brought in a whopping ¥129.2 billion ($1.1 billion) in the first nine months of 2017.
Just last month, Digital Music News reported that major labels made $14.2 million per day in streaming.
In other revenue, including licensed revenue, merchandising, and live performances, Sony Music generated ¥47.2 billion ($415 million).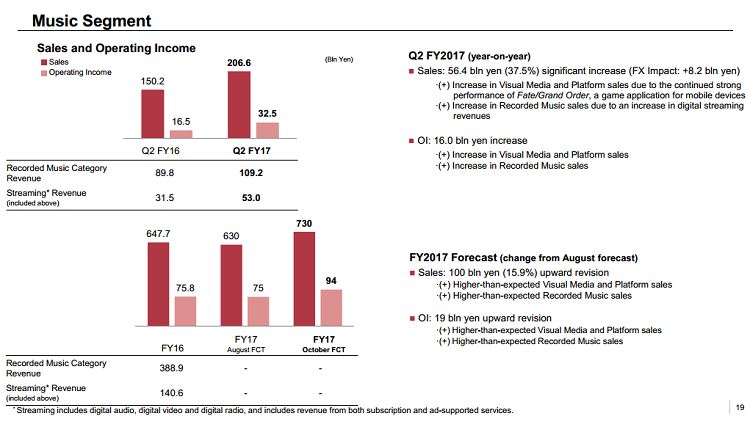 Sony Music also reported their top 10 best-selling albums for the first quarter ending June 30, 2017.
Nogizaka46's Nigemizu took the top spot.  Japanese idol group Keyakizaka46's album, Masshiro na Mono wa Yogoshitaku naru (I Want to Squeeze All Kinds of Things), landed at #2.  During the same period last year, Celine Dion's album, Encore un soir (Another Night) was the best-selling album.

You can check the complete Q2 2017 report here.
---
Featured image by Stefan Kellner (CC by 2.0)