Looking to purchase Guns n Roses or Sex Pistols merchandise?  Or, anything with 'gun' in it?  That's been a challenge of late.
Following the tragic Parkland shooting two weeks ago, multiple organizations have lambasted the guns right advocacy group.  Delta Airlines ended its discount contracts for customers with NRA memberships.  United Airlines soon followed suit, and Avis, Hertz, and Enterprise also stopped offering NRA-branded credit cards.  
Google also took aim at online shoppers looking to purchase guns on its search engine.  But they also eliminated an entire group of products with names even closely related to the word "gun".
How many words in the English language can you ban with the word "gun"?
Business Insider first noticed the bizarre story.
After the mass shooting at Route 91 in Las Vegas last year, Google updated its policy on its shopping page results.  Users could no longer search for firearms, bump stocks, or any other firearm-related word the company had banned.  For example, if you typed in "assault rifle" on the shopping page, you'll find the following result.
Amidst the controversy surrounding the NRA and the Parkland High School tragedy, those filters got more restrictive.  Users who searched for "Guns N Roses" saw the following message.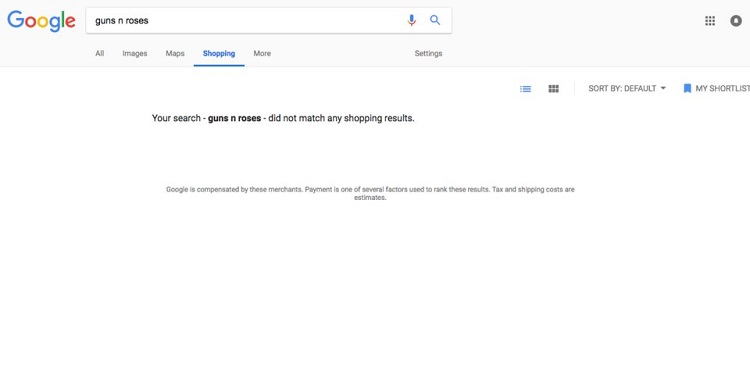 Business Insider then decided to pull up merchandise for "bubble guns," "glue guns," "water guns," and "Sex Pistols."  As with "Guns n Roses," Google Shopping didn't show any results.
In a surprise twist, anime fans discovered that they could no longer search for "Gundam" merchandise, either.  The Telegraph then found that people couldn't search for any product featuring the word "gun," including Burgundy wine.
Users quickly took to social media to lambast the search giant.
"Google shopping now blocks all search queries with the English word "gun" in it, which can be something of an issue as you can imagine."

"Google censored "gun" in the shopping page.  So you can't search for "Gundam" or "Guns N Roses."  The name of the game:  Find the exploit.  See how far the slippery slope can get."

"Wow, the brilliant minds at Google have literally banned any shopping search results containing the word gun.  Hope you guys don't like anime."
In a statement to Business Insider, the company acknowledged that its search engine hadn't worked properly.
"We are experiencing an error in our Shopping results and we are working to address this issue."
It reiterated, however, that it wouldn't make any changes to its Google Shopping policy.
For now, the search giant appears to have resolved the issue.  Users can freely search for non-firearm related search terms featuring the word "gun" or "pistol".  For example, you can once again purchase Sex Pistols and Guns N Roses merchandise on its shopping page.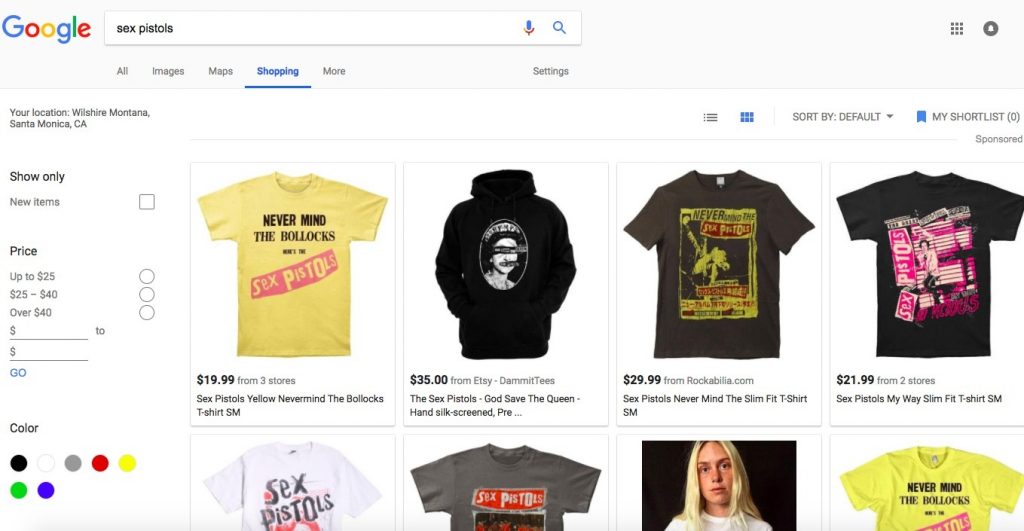 ---
Featured image by F Lundevall (CC by 2.0)