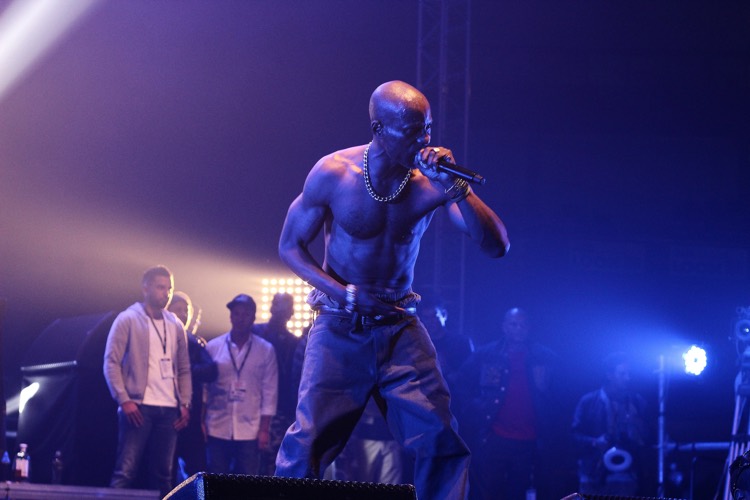 DMX will spend a year in prison for tax evasion — on top of a $2.29 million bill.
Yeah, you can actually go to prison for not paying your taxes.  At least when it involves this much money.
According to the U.S. Government, rapper DMX (real name Earl Simmons) has been systematically avoiding tax obligations for more than 7 years.  Accordingly, a federal judge has ordered Simmons to a year in prison, plus three years of supervised release.
DMX has also been ordered to pay a $2.29 million bill to the IRS.
He also has 15 kids and a bunch of child support, but that's another story entirely.
Simmons was accused of bailing on taxes between the years of 2002-2005 and again in 2010-2015.  In the meantime, the rapper was supposedly earning royalties from a number of late-90s hits.  Those includes 'Party Up' and 'X Gone Give It to Ya,' among many others.
Other potential income sources may have included album sales, concert appearances, and endorsements.
Back in the 90s, DMX was a high-earning, chart-topping rapper with endless hits and number one albums.  The Yonkers rapper had a string of multi-platinum releases in the late-90s, and owned a rough, East Coast style and persona.  His success also spilled into Hollywood, with numerous movie roles.
Indeed, DMX is easily one of the top rappers of that era — and indisputably one of the highest earning.
+ Turns Out 50 Cent Was Lying About Earning Millions on Bitcoin
It looks like Simmons was paying Uncle Sam during his late-90s peak.  Once the 2000s got underway, however, it appears that DMX started some elaborate tax evasion schemes.  In one case, the rapper returned a check that had federal taxes already deducted, demanding the full cut.  The U.S. Government also claims that DMX insisted on cash-only payments in many instances, for obvious reasons.
On top of that, IRS attorneys claimed that DMX attempted to hide earnings during a bankruptcy process.  And, was behaving "like a criminal in a comic book" to keep earnings secret.
Simmons denied that last count, but did agree to one count of tax evasion.
---
Photo of DMX performance at the Twenty Four Festival in 2014 (Rzom CC 2.0)