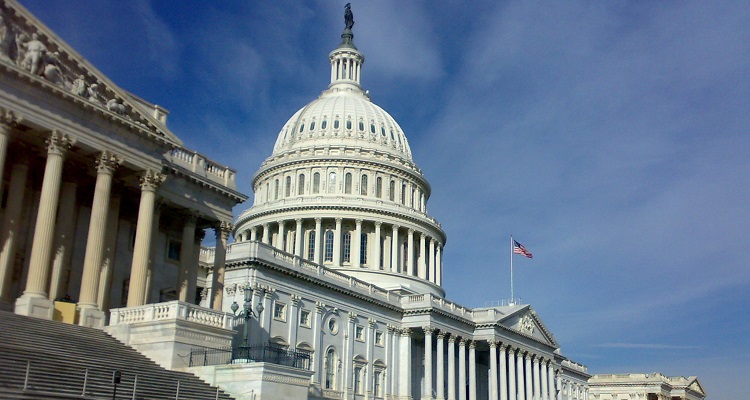 The Music Modernization Act is now a supersized piece of music reform.  But will musicians finally receive their fair share?
Updated (Wed. Apr. 11th): The bill has already moved into the general House of Representatives, thanks to a solid 32-0 vote in the House Judiciary.  Here's our original breaking coverage from Tuesday.
Rep. Bob Goodlatte (R-VA), along with seven other sponsors, are now introducing the long-awaited Music Modernization Act.  Only this time, with a few notable changes and several key provisions and proposals from other legislative efforts.  The bill is expected to have markups finalized Wednesday, and move into the broader House of Representatives.
So forget about the old Music Modernization Act.  Because this one is getting seriously super-sized.
The new Music Modernization Act combines proposals from four individual legislative efforts into a single bill.  As before, the bill aims to transform how mechanical royalties are collected.  But the new legislative effort now contains provisions from the controversial CLASSICS Act.  It also contains parts from the Allocation for Music Producers (AMP) Act, the Fair Play Fair Pay Act, and a songwriter-specific version of the original Music Modernization Act.
SiriusXM has previously opposed the CLASSICS Act, first introduced by Goodlatte.  If passed, it would force non-interactive digital services to pay labels and artists for use of recordings made before 1972.
Less controversial is the AMP Act, which would create a permanent and consistent process to ensure that producers and engineers receive direct payments from a new collection organization for their works used on digital services.  The new bill would establish a "willing buyer, willing seller" fair market value standard for all online music platforms.  The Copyright Royalty Board would determine the rate.  While not stated directly, lawmakers may very well end up using SoundExchange.
Under the Fair Play Fair Pay Act, all radio services would pay fair market value for the sound recordings they use.  If passed, the original bill would've created a performance right for sound recordings on terrestrial radio.  Yet, lawmakers have kept that provision out of the current Music Modernization Act.  They may choose to address it separately at a later time.
In addition, the Music Modernization Act contains a safe harbor provision for music streaming platforms.  They would no longer face copyright infringement lawsuits for statutory damages filed after January 1st, 2018.  This wouldn't affect existing lawsuits, however, at least those filed before the January 1st.
According to Variety, the new bi-partisan legislative effort is expected to move out of the House Judiciary Committee on Wednesday.  It will then move to the House for a vote within the next weeks.  If passed, the Music Modernization Act will move to the Senate.  The Senate may reportedly introduce its own version of the bill next month.
NMPA President and CEO David Israelite expressed his support for the bill.  In a statement, he praised lawmakers' efforts to update the outdated music copyright law.
"The Music Modernization Act (MMA) is the most significant update to music copyright law in a generation and represents unprecedented compromise among songwriter, music publisher, artist, record label, and digital music groups.  The Music Modernization Act will help ensure a healthy digital music ecosystem, most importantly for the songwriters who create the music that makes such an ecosystem even possible.  It was not easy to achieve a consensus package, but we are grateful for music champions like Chairman Goodlatte and Ranking Member Nadler who have worked to foster agreement and we are eager for them to move this bill forward.  A special thanks to Congressman Doug Collins for being the driving force behind the MMA."
Yet, in a statement, the Creators Coalition criticized the lack of DMCA reform and AM/FM royalties.
"While we have proposed ways that the legislation can be improved, and it doesn't include some necessary pro-artist reforms – those that would empower artists to fight back against platform monopoly abuses by updating the DMCA or level the playing field with an AM/FM performance right – neither our enthusiasm in support of this legislation nor our fight for those reforms will diminish."
You can read the complete Music Modernization Act below.
---
Featured image by Bjoertvedt (CC by 3.0)