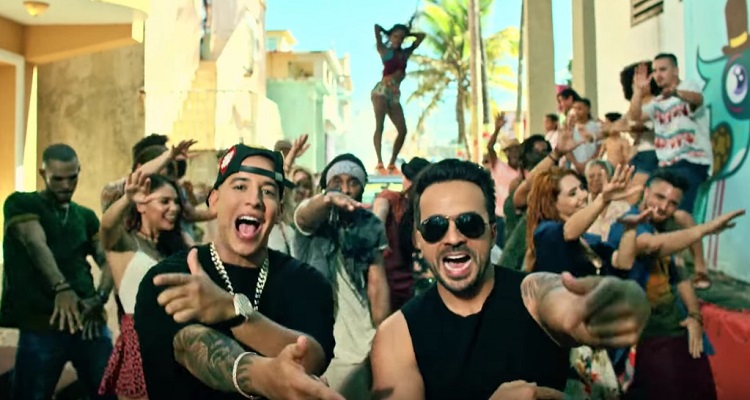 Sony acquires a majority stake in EMI Music Publishing, becoming world's largest music publisher.
Sony Corp has announced that it will pay $2.3 billion to gain the controlling stake in EMI Music Publishing.  The deal now makes Sony the world's largest music publisher.
Sony's publishing business already has 2.3 million tracks.  The deal now gives Sony control of EMI's catalog of over 2 million songs.  Artists include Kanye West, Sam Smith, Sia, Alicia Keys, Queen, Carole King, and Pharrell Williams, among many others.
Digital Music News has all of the details.
---
Britain observes a minute of silence.
To mark the one-year anniversary of the deadly Manchester bombing at an Ariana Grande concert, Britain observed a nationwide minute of silence at 2:30 pm local time.  A memorial service started at 2:00 pm at Manchester Cathedral.  Before launching into a rendition of 'Amazing Grace,' Rogers Govender, the cathedral's dean, said,
"There is a land of the living and a land of the dead, and the bridge between them is love – the only survival, the only meaning."
---
UTA signs Randy Jackson.
United Talent Agency (UTA) has signed music industry executive and former American Idol judge Randy Jackson.  Jackson has previously collaborated with high-profile artists, including Bob Dylan, Whitney Houston, Bruce Springsteen, Bon Jovi, and Keith Richards, among many others.
---
The Billboard Music Awards reaches an all-time low.
The 2018 Billboard Music Awards hit an all-time ratings low last Sunday.  The event averaged a 2.1 rating in adults 18-49 and 7 million viewers.  The numbers don't include West Coast viewership.  Last year's show drew a 2.3 rating and 7.7 million viewers before adjusting to a 2.6 rating and 8.7 million viewers.  This year's Billboard Music Awards lost 10% of its key demographic and 9% of its average viewership.
---
Well, so much for Spotify's Hate Content policy.
Spotify's new Hate Content and Hateful Conduct public policy hasn't affected R. Kelly's streams.  In fact, it's only boosted his average streaming numbers.  According to the Associated Press, his music had averaged 6,584,000 streams per week on Spotify.  Following the change on May 10th, the singer has received 6,676,000 streams.
---
Spotify may have 150 million total subscribers in 2020.
According to Raymond James analyst Justin Patterson, Spotify will have 150 million total subscribers by 2020.  The company's market share gains, new geographies, and family plans will contribute to the boost in numbers.  In a note to clients, Patterson wrote,
"The music industry is shifting from a transactional to on-demand model, and Spotify is well positioned to double its subscriber base, expand gross margin, and generate material free cash flow."
---
Deezer offers 99 cent subscriptions, reaches 14 million users.
Deezer is now offering new users a Premium+ subscription to its streaming service for 99 cents.  Premium+ users will have unlimited, ad-free access to 53 million tracks from around the world and the option to download their favorite playlists and listen offline.  The French-based streaming music service also confirmed that it now has 14 million monthly active users.
---
A next generation music label raises $15.5 million.
Amuse, a self-described 'next generation' music label, has closed a $15.5 million Series A round co-led by Lakestar and Raine Ventures.  Founded in Stockholm in 2015 by executives from Spotify, UMG, and Warner Music, Amuse aims to use data to create a new way for musicians to distribute their musically globally and for artists to be discovered.  The company's Board of Directors include Edgar Berger (former Chairman and CEO of Sony Music International) and Jörg Mohaupt (former Warner Music Group board member).  The record label has now offered free distribution and analytics to artists.
---
Iconic Artists announces software to track and report copyright infringement in real-time.
Music tech company Iconic Artists LLC has announced the beta testing of its copyright infringement and reporting software, StreamTrack.  The software logs and reports copyright infringement related to streaming music in real-time.
---
Royal wedding pushes up global streams.
At least one royal wedding performer has seen a massive increase in his global streams.
Spotify confirmed that global streams of 19-year-old cellist Sheku Kanneh-Mason have increased 428%.  Deezer reported that Kanneh-Mason's cover of 'Hallelujah' rose 177%, 'Evening of Roses' 630%, and 'No Woman No Cry' 862%.
Following the ceremony, Spotify said that The Royal Wedding: The Official Album has received over 100,000 streams worldwide.  Ben E King's 'Stand By Me' rose 30%.  Whitney Houston's 'I Wanna Dance With Somebody (Who Loves Me)' saw a 15% increase.
---
BTS' breaks yet another record on YouTube.
BTS' 'Fake Love' has become 2018's biggest music video debut on YouTube.  Following the release of the group's latest album, Love Yourself: Tear, the video amassed 35.9 million views in its first 24 hours.
---
Red Tail Concerts merges with 35 Concerts to form Red Tail Entertainment.
Red Tail Concerts, an independent entertainment company, will merge its business with fellow indie promoter 35 Concerts.  The two companies will now operate as Red Tail Entertainment.  Marc Engel, former President of 35 Concerts, will now serve as President of Red Tail Entertainment.  Phil Drayer will serve as CEO.  The company will consist of a presenting division – Red Tail Live! – and a concert production unit – Red Tail Productions.
---
CTS Eventim acquires Doctor Music.
European ticketing giant CTS Eventim has acquired a majority stake in Spanish promoter Doctor Music.  The acquisition marks the ticketing giant's first entry into the Spanish concert market.  It also brings the total number of European countries where it operates to 10.  Terms of the deal were not disclosed.
---
Sony/ATV extends deal with Luis Fonsi.
Sony/ATV Music Publishing has extended its worldwide deal with songwriter and artist Luis Fonsi.  The new agreement includes 'Despacito' and a number of Fonsi's chart-toppers, including 'Aquí Estoy Yo,' 'No Me Doy Por Vencido,' 'Nada Es Para Siempre,' and 'Échame la Culpa' with Demi Lovato.
---
Featured image – YouTube screengrab