YouTube is now running ads for its much-ballyhooed YouTube Music service.  Just one problem.
When, oh when, is YouTube Music going to launch?  Despite a splashy launch date of May 22nd, YouTube Music's entry page still says 'Coming Soon' — more than two weeks later.
Of course, launch delays happen all the time.  And better to iron out the bugs than launch a half-baked release.  But it now looks like YouTube isn't coordinating its advertising push very well.
After spotting a YouTube Music ad featuring Sean Mendes on Forbes this week, I clicked to see the new service.  What I got was this…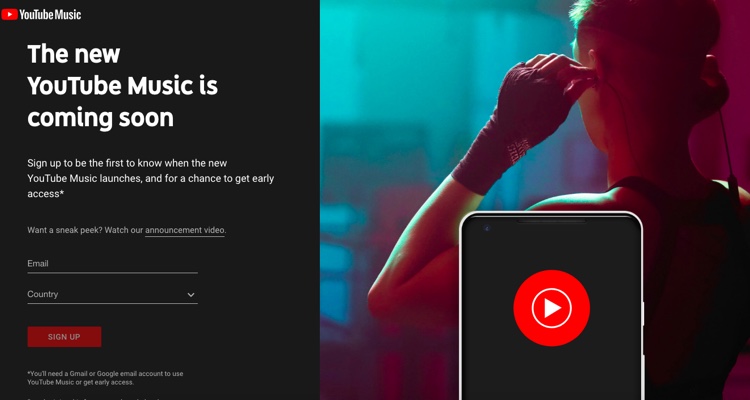 Which means that either YouTube meant to send me to a 'coming soon' page, or they started their accompanying ad campaign too soon.
Separately, we've heard that YouTube Music is slowly rolling out in certain areas.  Already, the company announced plans to launch in a limited number of countries, starting with the United States, Australia, New Zealand, Mexico and partially in South Korea.  Beyond that, it's unclear how YouTube is further narrowing its regional rollouts.
The ads were spotted from DMN's offices in Santa Monica, CA.
What we do know, however, is that YouTube is planning the largest advertising push in its history to support the launch.  "This will be the biggest marketing spend YouTube has done to-date," YouTube Music product director T. Jay Fowler told Bloomberg.
But this pre-launch blast is actually worse than we thought.
According to scattered reports, YouTube has been sending out early access emails to selected fans.  We're guessing that many of those fans entered their emails on YouTube's 'Coming Soon' page.  Unfortunately, many of those receiving emails have reportedly been sent back to the same 'Coming Soon' splash page.
And the brutal cycle continues.
Still, early reviews — for the tiny group that have actually seen the service — look positive.  Apparently the organization of tracks and selection of music is solid, and competitive with the likes of Spotify and Apple Music.  It's also highly portable, something YouTube has lacked for a long time — especially when it comes to music videos.
---