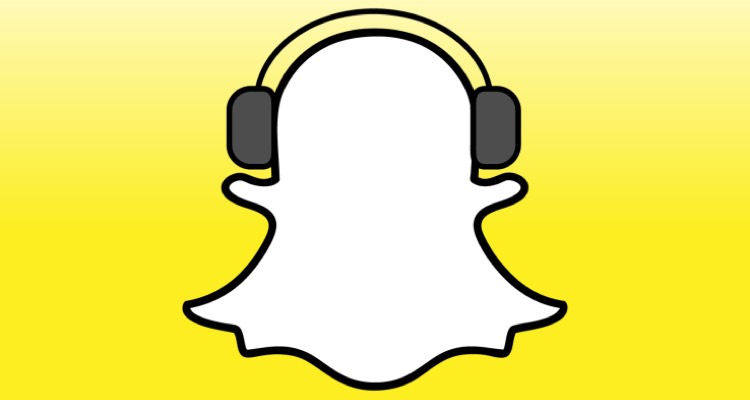 In an effort to come up with more ways to integrate Snapchat into the music industry, Snapchat Lenses are gaining traction among music artists. Snapchat wants to help artists make customized AR lenses.
During the Midem Music Conference in Cannes, Snapchat's Vice President Ben Scherwin said that he "looks at Snap in a lot of the ways I'd look at MTV.  Snap feels the same as MTV did in the '90s."
Scherwin's comparison is mostly due to Snapchat's young user demographic.  But he's also seen popular musicians using the app to present themselves more intimately to their fans.  He stated that after watching artists use the service to talk to fans, the company is now working more closely with record companies to help musicians use Snapchat's augmented reality Lenses to spread the word about new music.
"Very early on we saw that artists like Ariana Grande, Calvin Harris and DJ Khaled were using Snapchat to connect with their fans in a very personal way," said Sherwin during the conference. "If we can highlight a couple of songs every week and make them available to our suers, then we can really make an impact."
Snapchat executives realized their company had a natural segue to become more involved with the music industry.
Scherwin noted that Drake came to Snapchat a while back, asking if the company could create custom Geofilters for his tour.  DJ Snake launched the social media platform's first artist sticker pack in November 2017.
Snapchat's next big goal with musical artists is to help them create custom augmented reality lenses.  Users can create their own AR Lenses at Snapchat's Lens Studio, and artists have been utilizing the feature, including British singer Yungblud.  His Lense played during Scherwin's Midem keynote with Neil Jacobson, president of Geffen Records.
Snapchat has previously collaborated with other major industry leaders.  That includes Live Nation, which partnered to sell tickets to an Ariana Grande concert.  There was also a Discover-based Madonna music video premiere.
"Broadly, we want to continue to build stronger relationships with rightsholders," said Scherwin at Midem, "and we want to see how music evolves on Snapchat."
---