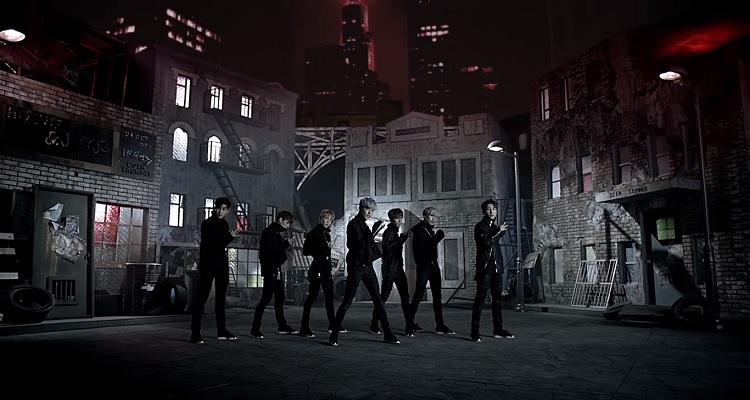 Despite unveiling 'chart freezing,' the South Korean music industry still has to deal with widespread chart manipulation efforts from major labels and entertainment companies.
Earlier today, J.Y. Park made a stunning revelation on social media.
The Head of JYP Entertainment (JYPE), an influential music label, told his followers on Instagram that multiple entertainment companies – including his own – have pressured the Ministry of Culture, Sports, and Tourism to investigate popular digital charts in the country.
On Instagram, he wrote,
"Fair competition and evaluation is the cornerstone for any industry… We're also discussing the matter with several other agencies, and we plan to request investigations from the Ministry of Culture, Sports, and Tourism as well as the Korea Fair Trade Commission.  Based on their results, we'll plan on bringing the issue to prosecution."
The curious case of Nilo's 'Pass.'
Park's revelation comes several months after a report that shook the South Korean music industry.  The Ministry of Culture, Sports, and Tourism opened a formal investigation into alleged chart manipulation for Nilo's 'Pass.'
At 1:00 a.m. on April 12th, the Korean singer's single suddenly rose to first place on Melon's real-time chart.  The song, first released last October, maintained the position for several hours.  It beat out the previous chart leader, TWICE's 'What Is Love?', along with songs from EXO and Big Bang.  Chart manipulations in the country are considered illegal.
A source from a promotional company that works closely with Nilo's agency, Limez Entertainment, declared his innocence.
"There were no illegal actions taken on the digital charts.  The claims of chart manipulation are not true."
Fans, however, contradicted the source.  They immediately posted images contrasting the hit single's ranking on other music services.  On iChart, the song suddenly jumped 16 ranks to take the #5 spot.  On Naver, the song abruptly fell from #1 to #52.  'Pass' ranked #23 on Soribada.
Days before the controversy, posts on popular variety show 'Radio Star's' suddenly requested "Jang Deok Cheol, Nilo, and Lee Jun Ho" – three top Limez Entertainment artists – to guest star.  Jang Deok Cheol's song, 'Good Old Days' had made an all-too-suspicious jump to No. 1 earlier this year.  The vocal trio's track had first topped charts three years ago.
Through the source, Limez Entertainment dismissed the suspicions and credited Nilo's success to its own successful marketing campaigns.
"As a company that does SNS marketing and viral marketing, Limez Entertainment has a strategy with their own know-how, so this is how the good results were brought about."
Understanding how chart manipulation works.
The Gaon Chart Policy Committee – composed of Korean streaming providers Naver Music, Bugs, Melon, Soribada, Mnet.com, and Genie – recently unveiled its real-time chart operation plan.  Through 'chart freezing,' every music provider would block attempts of digital chart manipulation from 1:00 a.m. to 7:00 a.m.
The announcement came in response to constant 'sajaegi' controversies that have plagued the South Korean music industry.  The term, which literally means to 'buy and stock,' refers to a specific kind of chart manipulation.
Late at night, when most people are sleeping, entertainment labels in the country purchase albums from their own artists en masse.  Popular artists and groups emerge at top spots on digital charts around the country with fewer total sales.
Explaining the purpose of 'chart freezing,' Choi Kwang Ho, Secretary-General of the Korean Music Content Association, said,
"Through this policy improvement, we will block the source of late-night digital chart manipulation that aims for the 'bandwagon effect' in the morning when the number of users increases significantly.  Through this, we will promote a more credible music chart and improve to contribute increased credibility within the industry."
Labels are quick to defend themselves from 'sajaegi' controversies.  The accusations – even if ultimately proven false – have a damning effect on their artists' careers and reputations.  The Ministry of Culture, Sports, and Tourism, for example, cleared sajaegi accusations against girl group Momoland.  Following the controversy, the group has failed to achieve its former success.
But, will chart freezing work?
Not likely.
Most recently, fans have accused singer Shaun of manipulating the charts.  At 7:00 a.m. on July 16th, his song, 'Way Back Home' took first place on Genie, Oleh Music, and Bugs.  The song ranked No. 3 on Melon and No. 5 on Mnet.
Fans noted that the track's sudden rise in popularity mirrored what Limez Entertainment allegedly did with Nilo's 'Pass.'  The streaming count for 'Way Back Home' started increasing at 10:00 p.m., beating out popular K-Pop girl group TWICE and Mamamoo.  The song first debuted on June 26th.
Shaun's label, DCTOM, immediately denied the accusations and credited the company's marketing campaign for the song's success.
"It is absolutely not sajaegi.  It's true that we carried out viral marketing, but we will release more details on that matter after further examination."
---
Featured image by 1thek (YouTube screengrab)