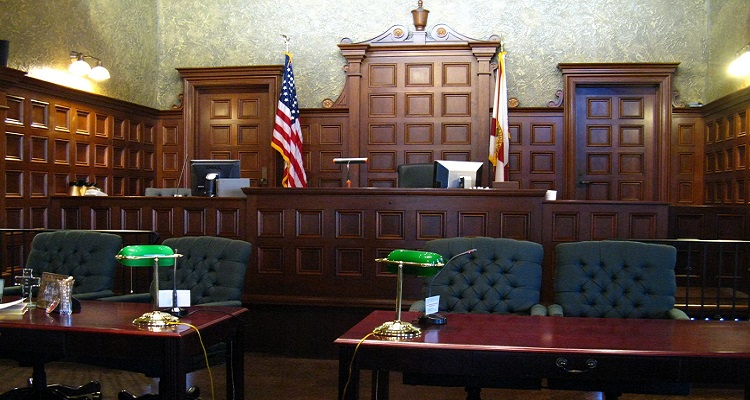 Judge rules copyright infringement is stealing.
Judge Liam O'Grady has ruled BMG can refer to copyright infringement as "stealing" in its legal battle against Cox Communications.
He said in the ruling,
"The court does not find it appropriate to bar BMG from referring to copyright infringement as stealing, theft, or some other related term, as such language is not unduly prejudicial to Cox…  If a party has good cause to object to a specific comment made by the opposing counsel, the party may do so at that time."
---
BDV prepares to go on the offensive against Viagogo.
German concert promoters association BDV has campaigned for a "warning label" on secondary ticketing platforms.  Composed of promotion companies, including Live Nation, FKP Scorpio, DAG, Wizard Promotions, and Peter Rieger Concert Agency, the initiative would see BDV members display a logo on their sites that reads "Nein zum Ticketschwartzmarkt," or "No to the Ticket Black Market."
Jens Michow, President of BDV, has also confirmed it will take legal action against fraudulent secondary ticketing platform, Viagogo.
"In the case of Viagogo, we are currently preparing a claim for damages."
---
Another one bites the dust.
MP3Fiber, an audio ripping platform, has closed its doors following multiple threats from the RIAA.  The platform had allowed users to download audio from SoundCloud, YouTube, and Daily Motion.  The RIAA had obtained the personal details of the owner through domain privacy service DomainsByProxy, who reportedly handed over the details without a court order.
The RIAA then started pressuring the Canadian website operator to shut down the website over illegal copyright infringement activities.  According to TorrentFreak, Pickvideo.net, Video-download.co, and EasyLoad.co all shut down last June following similar pressure from the RIAA.
---
Sony/ATV signs Octavian.
Sony/ATV Music Publishing and Stellar Songs have signed Octavian to a worldwide publishing deal via their joint venture.  The emerging British rap artist has been hailed as the "shaping sound of rap in 2018."
---
Intercept Music announces a global distribution deal with Ingrooves.
Intercept Music, an indie artist marketing and distribution platform, has partnered with Ingrooves Music Group.  The partnership allows Intercept access to over 600 music retail services and storefronts in more than 200 territories worldwide.  This includes supplying music to streaming music platforms, including Amazon Music, Apple Music, Pandora, Spotify, and YouTube Music.
---
Yet another music service wants to use blockchain technology.
Music Messenger, an Israeli technology company specializing in streaming music, messaging, and API infrastructures, will explore a blockchain-based Spotify alternative.  The company wants users to pay for Music Messenger Tokens (MMTs), or earn them listening to ads.  Users can then use MMTs – worth a fraction of a cent – to stream music from decentralized storage across the service.  The company vows to give artists 90%.
Music Messenger has raised $25 million since 2014 in 2 financing rounds.
---
Gracenote unveils metadata catalog for Indian music.
Gracenote, a Nielsen company, has launched Global Music Data, an Indian music reference catalog.  With the catalog, the company hopes to provide descriptive Indian music information for regional and global streaming music services to deliver advanced search, discovery, and navigation.
---
BTS single reaches 350 million views.
BTS' 'Dope' music video has reached 350 million YouTube views.  'Dope' marks the group's third video to reach the milestone.  The video first came out 3 years ago.
---
Cash Money and Lil Wayne's manager lock heads once again over Drake's royalties.
Cash Money, a Universal Music Group label, has filed a countersuit against Aspire Music Group (AMG).  The company, owned by Lil Wayne's manager, Cortez Bryant, had initially sued Cash Money in 2017, alleging the label and UMG owed Aspire a one-third share of royalties from Drake's first six albums.
Cash Money now claims AMG is a "shell company."  The label also states Wayne and Bryant, along with lawyer Ron Sweeney, have conspired to earn a larger share of Drake's royalties.
The lawsuit reads,
"There was no business purpose to forming Aspire, other than to siphon profits out of the joint venture and to divert those profits to Sweeney, Bryant, and Carter/ Young Money.  Aspire never conducted any business other than getting Drake signed to a record label.  Aspire has never signed, nor sought to sign, a single additional artist."
---
Downtown hires a new General Counsel.
Peter Rosenthal will serve as General Counsel at Downtown.  He'll oversee the worldwide legal and business affairs for Downtown Music Publishing, Songtrust, and Downtown Music Studios.  These include publishing, administration, license agreements, acquisitions, global piracy, enforcement, and corporate matters.  Rosenthal had previously served as a partner for 13 years at New York law firm Ritholz Levy Fields LLP.  Based in New York, he'll report to Chief Operating Officer Andrew Bergman.
---
Mom + Pop announces a promotion.
David Jacobs will serve as West Coast General Manager at Mom + Pop.  He had previously served as Vice President of Radio Promotion for 3 years.
---
Nettwerk names a new Senior Vice President of A&R and Strategy.
Tom Gates will serve as Senior Vice President of A&R and Strategy at Nettwerk.  He has been with the company for 15 years and had served as an artist manager.  Gates previously served as Director of Alternative, Rock, and AAA Promotion at Arista Records.
---
NS2 names Director of Marketing.
Sarah Madalinski will serve as Director of Marketing at National Shows 2 (NS2), a Nashville promotion company. She'll oversee booked marketing events at the Sandler Center for the Performing Arts in Virginia Beach.  Madalinski will continue to handle NS2's partnership with the Charleston Gaillard Theatre in South Carolina.
---
Featured image by Clyde Robinson (CC by 2.0)