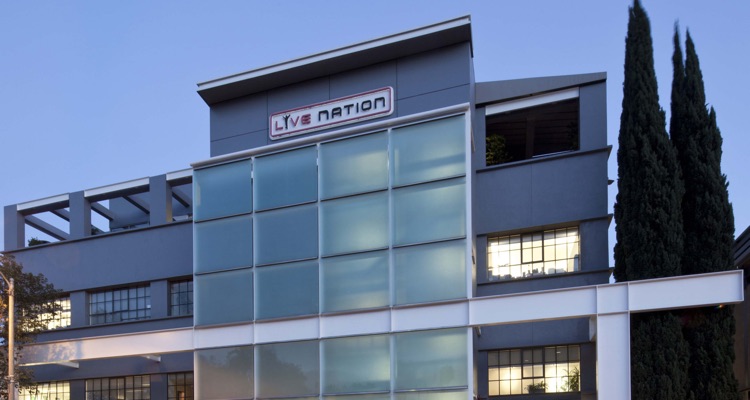 Live Nation has confirmed yet another major acquisition.
In little under a year, the live entertainment giant has acquired DF Entertainment, Neste – forming joint venture Neste Live! – Norway's Tons of Rock Music Festival, PDH Music in Denmark, and Los Angeles' Spaceland Presents.
Now, Live Nation has acquired the majority stake of a live promoter giant in Latin America.
Crossing the border to bring Ticketmaster home.
Live Nation will acquire the controlling interest – 51% – in OCESA Entretenimiento (Entertainment).  The latter owns and operates Ticketmaster Mexico.
Grupo Televisa and Corporación Interamericana de Entretenimiento (CIS) own OCESA.  CIE is a major Latin American promoter and festival producer.  Televisa will now own a 40% stake and CIE 11%.
OCESA promotes over 3,100 events in the region and remains actively involved in venue operation, ticketing, sponsorship, food, beverage, and merchandise.
With the controlling stake, Live Nation will incorporate Ticketmaster Mexico into its primary business.  The purchase also brings 14 Mexican venues under the live entertainment giant's control.
Under the agreement, Live Nation has also acquired a stake in OcesaSeitrack, a booking and management joint venture, CREA, a Mexican corporate event specialist, and Centro Citibanamex, a convention center in Mexico City.
Financial terms of the deal remain undisclosed.  The transaction, however, will finalize at the end of this year pending regulatory approval.  LionTree Advisors served as the advisor for the acquisition.
Speaking about the purchase, Michael Rapino, Live Nation's President and CEO, explained,
"OCESA has been [our] touring, festival, and ticketing partner in Mexico for years…  This next step is a logical extension for both our teams, and we look forward to working on many more shows together."
Yet, don't expect every acquisition to go as smoothly for Live Nation.
The UK's Competition and Markets Authority (CMA) has referred its investigation of Live Nation's proposed acquisition of Denis Desmond's MCD Productions, a Dublin-based concert promotion company.
Last summer, Live Nation 'acquired' Denis Desmond's MCD Productions as part of LN-Gaiety Holdings (LNG), a UK joint venture by the mega-promoter and Desmond's Gaiety Investment.
The deal first prompted an investigation by Ireland's Competition and Consumer Protection Commission (CCPC) earlier this year.
Unlike its Irish counterpart, which recently greenlit the acquisition, the CMA believes Live Nation's purchase will ultimately lead to less healthy competition in Northern Ireland.
Following an internal 'Phase 1' analysis, the CMA's Robin Cohen, Anne Fletcher, and Kip Meek will also lead the 'Phase 2' investigation.
Speaking about the announcement, Desmond said,
"We will continue to work with the CMA to allay any concerns they have."
---
Featured image by Live Nation.