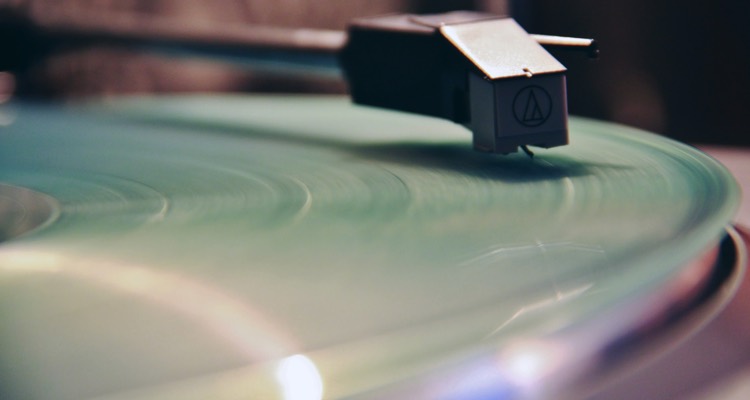 Last month, we reported that an industry workgroup had been assembled to reexamine a decades-old specification for vinyl records.
The most recent specification was issued by the Recording Industry Association of America (RIAA) in 1978.  Since that point, the manufacturing standards for the format have not been revised, partly because the format itself started disappearing in the 90s.
Another reason was also offered: perhaps the specification is fine, and not in need of an overhaul (or even an update).
At the Making Vinyl conference in Detroit this week, a panel of vinyl manufacturing experts was assembled to discuss the standards.  The group indicated that changes could be announced in 2019, though this is still early stage.
David Hughes, Chief Technology Officer at the RIAA, kicked off the proceedings, which included Billy Fields of Warner Music Group, Eric Astor of Furnace Record Pressing, Chris Mara of Welcome to 1979, Matt Earley of Gotta Groove Records, Don MacInnis of RTI, and Dorin Sauerbier of RTI.
Heading into the conference, the big question was whether the vinyl record really needed an updated specification.  Inside the relatively tiny vinyl record sub-industry, few have been complaining about the format standard itself.  In fact, the issue has rarely come up — at least that we're aware of.
Separately, rumors focused on the possibility that the major labels — via the RIAA — were plotting to control the vinyl record standard moving forward, especially given the platform's meteoric sales growth.  That would give the majors the ability to certify future copies, and therefore exert far greater control over the marketplace.
A pre-panel introduction by the RIAA seemed to reaffirm those lingering fears, though the panel itself hardly mentioned the actual specification itself.
Instead, the panel discussion focused almost exclusively on a bigger problem: packaging. Indeed, the biggest problem facing many of these companies isn't the record itself, it's the packaging around it.
That includes packaging around manufacturing production components like lacquers.  One complaint: packaging around critical components can sometimes be shoddy and create manufacturing delays and headaches.  Others lamented about endless shipping issues caused by UPS or other carriers, with external factors like heat a difficult-to-control variable.
And once a precious vinyl hits the marketplace, consumers (and collectors) will quickly reject or return a piece of vinyl with a damaged cover.  And yes, that oftentimes includes relatively minor blemishes.
We asked the panel whether any changes were actually needed to the existing specification, even though it dates back to 1978.
Not one concrete suggestion emerged, though Billy Fields of Warner Music Group suggested that a packaging specification could be useful.
Others suggested that at minimum, a working 'best practices' document could help to clear up endless packaging irregularities.
Here's the specification from 1978, as originally issued by the RIAA.
You can also download the PDF here.