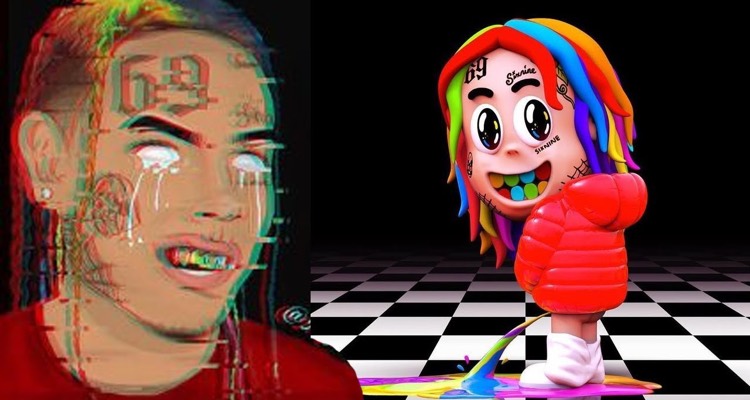 Whoops! Tekashi 6ix9ine's new album Dummy Boy is suddenly the best-selling album this week over Travis Scott's Astroworld.  Here's what happened.
Dummy Boy was only available for two and a half days of sales, but Nielsen Music says the top spot belongs to the rapper facing life in prison.  Nielsen powers various Billboard charts, including the Billboard 200 album chart.
The issue was first reported by industry publication Hits Daily Double.
A discrepancy in the initial reports for Billboard's charts was quickly discovered, with miscounts and partial data apparently causing the mixup.  Drew Bennett of Nielsen says the issue has now been fixed.
"Our team has done a deep dive and found the cause of the initial discrepancy," Bennett relayed to Hits.  "We've since then reprocessed the jobs necessary and re-finalized the charts. As a result, 6ix9ine's Dummy Boy will be moving to #1… Our team is working quickly to identify the root cause of this discrepancy to ensure that we get it right the first time."
Guess Travis Scott's celebrations for Astroworld were premature. Neither Scott nor 6ix9ine's representatives have commented on the change.  For its part, Billboard has also been relatively quiet on the matter.
The discrepancy may have been due to SoundCloud reporting late. Streams that would have boosted 6ix9ine's numbers were also apparently disallowed, which affected the outcome.
Billboard said both Dummy Boy and Astroworld are within a few hundred copies of each other.
Tekashi 69's legal troubles have no doubt boosted sales of his album.  The rapper was arrested on racketeering and drug charges, and intentionally leaked the album ahead of being taken into custody.  If convicted of all the charges he faces, he could serve 32 years in prison.
6ix9ine's arrest and treatment at the holding facility have already caused some strife between himself and other inmates.  TMZ reported that inmates were dissatisfied with the special treatment the rapper was receiving.
6ix9ine was put in a special cell to keep him away from former gang members indicted on the same charges.