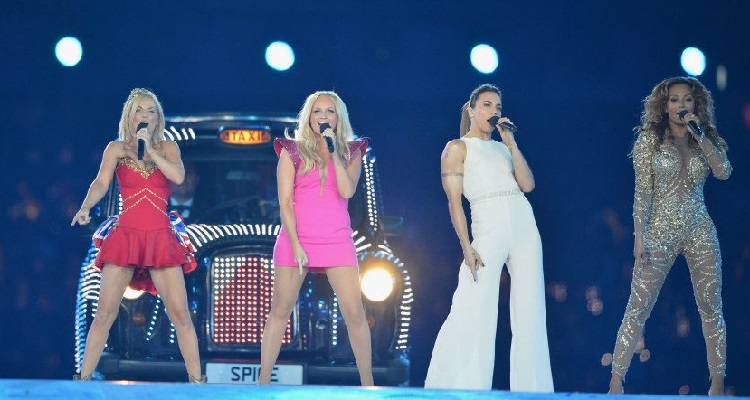 Streaming numbers apparently don't matter to Spice Girls manager Simon Fuller.  And this isn't just about a nostalgic tour.
Last year, audio on-demand streams set a new record high in the US of 534.6 billion streams.
Total on-demand streams also set a new high last year with 809.5 billion streams, up 35% over 2017's 598 billion.
That's according to BuzzAngle Music.
According to Nielsen Music, total album equivalent audio consumption grew 23% over 2017.  This was driven by a 49% increase in on-demand audio song streams last year.
Drake's 'God's Plan' had more than 1.5 billion streams.  The song topped the Billboard Hot 100 for 11 weeks.  'God's Plan' also led total song consumption – digital song sales with streaming equivalent on-demand audio – with 7.4 million units.  This includes over 918 million on-demand audio streams.
Big numbers indicating huge levels of engagement.  But according to the Spice Girls' Simon Fuller, streaming numbers don't really matter.
Why streaming numbers are "meaningless," by Simon Fuller.
According to Fuller, he hasn't looked at the Spice Girls' streaming numbers ahead of their planned reunion tour this summer.
Following their decision to reunite, the Spice Girls quickly sold out nine arena dates.  Fans reportedly waited in online queues of over 700,000 people just to score a ticket.
Fuller, who has managed the Spice Girls since 1994, said he remains largely unconcerned about "social media followings."  Speaking about audio streams on platforms like Spotify, he added, "throwing numbers around is meaningless."
Instead, he focuses on "real engagement."  This includes ticket sales.
"The Spice Girls are a case in point. There's no music out, the streaming on Spice Girls, we don't even bother looking at it because I haven't a clue what it is, my guess is it's not very much."
According to Fuller, the Spice Girls' reunion has emerged as the "fastest selling [and] biggest selling tour this year."  He explained why.
"People engaged with them, they are engaged with them, the girls are awesome, they have a message which connects and we will sell out more stadiums, quicker, than any other artist on planet Earth.  Fact, proven, we did it."
Blasting other artists, Fuller added he could name other musicians and bands with "over 100 million followers on Instagram who 'can barely sell out an arena of 20,000 people.'"
Criticizing these unnamed acts, Fuller explained,
"They're not making meaningful money from any of that.  All that engagement, what they perceive as engagement, when you really analyze it, is a mist that's there, it looks impressive for a second, then it disappears."
Fuller also manages Victoria Beckham, who won't join the reunion tour.  Only Melanie Brown, Melanie Chisholm, Emma Bunton, and Geri Horner will perform together this summer.
---
Featured image by Sarah & Austin Houghton-Bird (CC by 2.0).