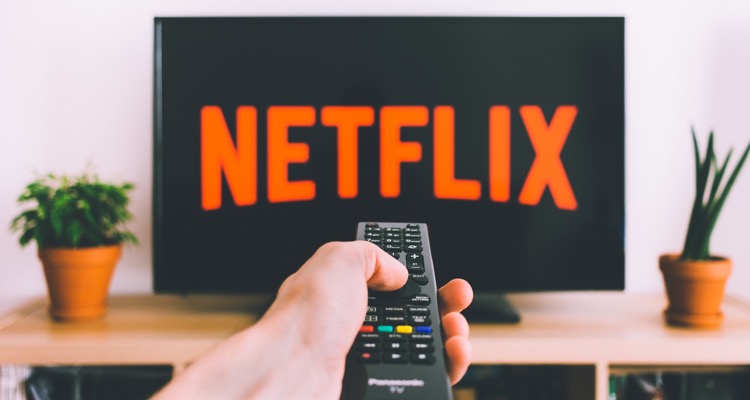 Netflix, like Spotify, continues to grow at a phenomenal rate.
Several days ago, and despite heavy competition in the streaming video space, Netflix raised its prices again.
Depending on the plan, the streaming video giant has increased its prices $1 to $2.
The Basic streaming plan, for example, which includes standard definition and one smartphone/tablet, now costs $9.  The Standard two device plan with HD and two devices now costs $13.  Its Premium plan, which offers 4 devices and 4K streaming, now costs $16.
According to analysts, the recent move won't cost the company any subscribers.  Only up to 3% may follow through on canceling their Netflix subscription.
Now, the company has confirmed a new milestone.
Magic number 139.
The decision to raise prices comes on the heels of the upcoming launch of Disney's new streaming video service.
But, according to a recent letter shared with investors, Netflix isn't worried about Disney, HBO, Hulu, or Amazon.
Boasting solid numbers for recent exclusives, including Sandra Bullock's Bird Box and You, the company estimates it now has a 10% share of television screen time in the US.  Bird Box scored more than 80 million views in its first four weeks on the platform.  You scored 40 million.
Outlining its real competitors, the company explained,
"Our focus is not on Disney+, Amazon or others, but on how we can improve our experience for others.  We compete with (and lose to) Fortnite more than HBO.  When YouTube went down globally for a few minutes in October, our viewing and signups spiked for that time."
Revealing the company now has 139 million subscribers, CEO Reed Hastings said he "likes" Disney.  He's "excited" about the launch of Disney+.
"We compete so broadly with all of these providers, that any one provider entering only makes a difference on the margin."
The company gained nearly 9 million subscribers in the final three months of 2018.  It closed out the year with 29 million new global subscriptions.  Spotify, on the other hand, now has more than 87 million subscribers.  It remains on track to reach between 91 and 93 million.  Amazon has around 101 million Prime subscribers globally, making Netflix the world's largest streaming video service.
Hastings also revealed the company serves 100 million hours a day of content to TV screens in the US.  People generally spend a billion hours a day watching TV.
Though the stock has taken a hit after the company missed revenue targets, major analysts remain bullish.
Maintaining a Buy rating, Goldman Sachs raised its price target to $450.  Bank of America also concurred with a Buy rating, raising the price target to $450.  With an Overweight rating, JP Morgan Chase raised Netflix's price target to $435. Reiterating its Buy rating, UBS raised the stock target to $420.  Listing Netflix as 'Outperform,' RBC raised the price target to $480.
Yet, urging investors to sell the stock as soon as possible, TheStreet highlighted the company's revenue deceleration.
Spotify, on the other hand, no longer enjoys the same upbeat sentiment from investors on Wall Street.
After closing out at $103 last month, multiple banks and major investment firms have slashed price targets.  JPMorgan Chase, for example, lowered the streaming music giant's price target to $200.  Zacks Investment Research downgraded the company's stock to Hold.  Also downgrading Spotify's stock, Evercore ISI slashed its price target to $155, down from $210.
Nomura followed suit, cutting the target from $210 to $190.  Barclays trimmed its target, from $210 to $200.  Wells Fargo cut the stock's price target from $180 to $150.
What have they seen?  The downgrades suggest a serious rethinking of Spotify's deep levels of debt-financed growth.  Amidst reckless spending on salaries and overhead, Spotify has clearly failed to provide investors with a viable path to profitability.
Meanwhile, Netflix continues to charm investors, banks, and major investment firms.
This makes one wonder.  Although they're in two completely different markets, why hasn't Spotify experienced this kind of growth?
---