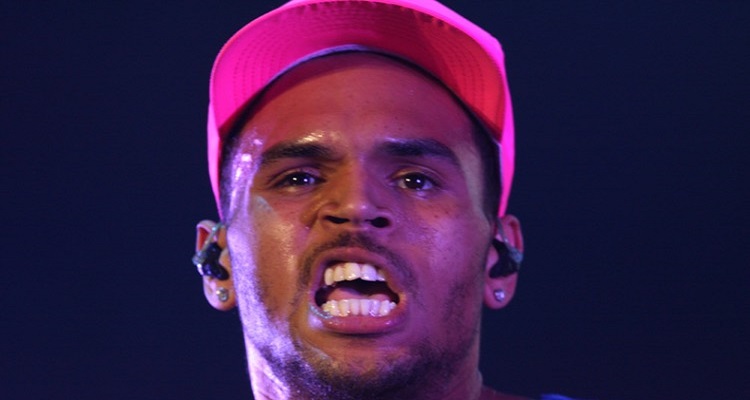 Chris Brown wants to shut down sexual abuse claims.
Earlier this week, authorities in France arrested Chris Brown.
Detained for two days, a 24-year-old woman had accused the singer of aggravated rape.  Parisian authorities were also investigating the singer and two members of his team for narcotics offenses.
The woman claimed that Brown assaulted her at Le Crystal, a local club, after meeting her overnight on January 15th-16th.  Both went to Brown's room at the Mandarin Oriental Hotel, where he allegedly raped her.
Authorities soon let Brown and his team go.  The Paris prosecutor's office said the singer may freely leave the country.
That didn't satisfy Brown.  In a deleted post on Instagram, he called his accuser a "lyin' b—ch."  His Parisian lawyer, Raphael Chiche, added the singer had contemplated suing the woman.
Now, Brown has made a decision.
Going after the accuser.
According to the deleted Instagram post, the young woman's claims were 'disrespectful' and completely 'against his character and morals.'
So, in retaliation, Brown has filed a defamation complaint with the Paris prosecutor's office.
Last night, Chiche confirmed on Twitter,
"Paris prosecutor has taken in the complaint filed by Chris Brown for slanderous denunciation."
Previously hinting at the complaint, Brown's lawyer wrote,
"Chris Brown is free.  No lawsuits were filed against him.  He vigorously challenges the charges against him.  A complaint for slanderous denunciation will be filed tomorrow with the public prosecutor of Paris."
He added that although French authorities have yet to conclude their investigation over the alleged rape, the Paris prosecutor's office isn't pursuing Brown.
"The charges against Chris Brown have not been dropped and investigations are still going on, but Chris Brown has not been sued by the prosecution."
Speaking with Reuters, Chiche said the complaint will "shed light on the conditions which led [the young woman] to sue him, but also her motives."
Brown's complaint against the woman is a criminal, not civil matter, in France.
---
Featured image by Eva Rinaldi (CC by 2.0).