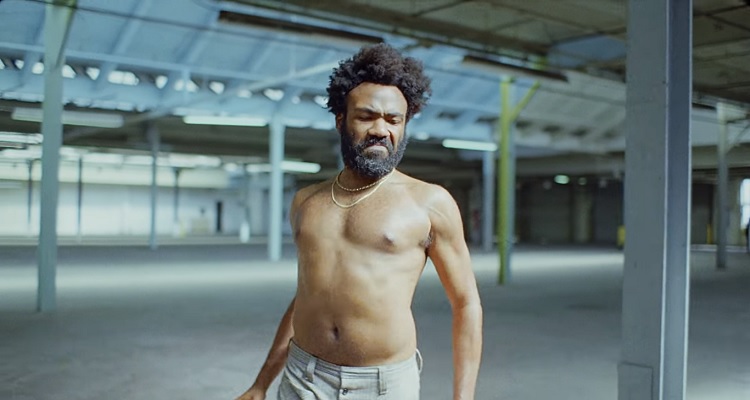 Is the Recording Academy alienating the world's more relevant artists?
Yesterday evening, at the 61st Annual Grammy Awards, Donald Glover – better known as Childish Gambino – made history.
'This Is America' became the first track to win both Song and Record of The Year.  This marks the first time a rap song has won both categories.
There was just one problem.  Gambino didn't appear to perform nor attend the event.  He beat out Drake, Lady Gaga, and Bradley Cooper in both categories.
No other artist had failed to accept one of the 'big four' categories since Amy Winehouse in 2008.
Accepting the award on behalf of Gambino, producer Ludwig Göransson touched on the impact of 'This Is America.'
"No matter where you're born or what country you're from, you connect with 'This Is America.'

"It speaks to people, kind of right to your soul.  It calls out injustice, celebrates life, and reunites us all at the same time."
Major Grammys snubs.
Ariana Grande, a major no-show following an argument with Grammys producers, lashed out at the event.
After Cardi B won Best Rap Album, she tweeted,
"F—k.  Trash.  Literal bulls—t."
Grande later clarified to fans it had 'nothing to do with' Cardi B.  Rather, the Recording Academy failed to give the win to her late ex-boyfriend, Mac Miller, even after inviting his parents to the event.
"This.  This is what I meant.  Karen [Miller, the rapper's mother] was gonna have a green suit made.

"THEY INVITED HIS PARENTS OUT.  NO."
Speaking about Miller's dedication to his album, Grande added,
"He slept in the studio for two months."
She also tweeted the dress she would've won to the awards show, had it not been for Grammys producer Ken Ehlrich's unprecedented demands.
In addition, likely due to his violent reputation, the Grammys failed to recognize XXXTentacion's passing.
Producers purposefully didn't add the late rapper to the Grammys' In Memoriam segment.  Reps for XXXTentacion had pushed for the Recording Academy to recognize his passing due to the massive popularity of 'Sad!'
However, due to his history of domestic violence – most notably, striking his pregnant girlfriend – the event didn't include him.
A surprise appearance followed with an abrupt snub.
Drake has previously lambasted the Grammys for failing to air other rap awards on TV.
He told the Toronto Star,
"I am apparently a rapper, even though 'Hotline Bling' is not a rap song.  The only category they can manage to fit me in is a rap category."
Drake hasn't appeared at the event since 2013.  And we thought he was boycotting the event for good.
But the Canadian artist has apparently made peace with the Recording Academy.  Sort of.
After winning Best Rap Song for 'God's Plan,' Drake made an unexpected appearance yesterday.
Downplaying the importance of awards events – including the Grammys – he said,
"[To] the kids watching, those aspiring to do music, and all my peers that make music from their heart, that do things pure and tell the truth [to] know we play in an opinion-based sport, not a factual-based sport.

"It's not the NBA… This is a business where sometimes it is up to a bunch of people that might not understand what a mixed-race kid from Canada has to say… or a brother from Houston right there, my brother Travis.

"You've already won if you have people who are singing your songs word for word, if you're a hero in your hometown.  If there is people who have regular jobs who are coming out in the rain, in the snow, spending their hard-earned money to buy tickets to come to your shows, you don't need this right here.  I promise you, you already won."
Then, producers intentionally cut him off mid-speech, reportedly leading to "a groan in the media room."
Spinning Drake's deliberately shortened speech, a spokesperson for the awards show later said,
"During Drake's speech, there was a natural pause and at that moment the producers did assume that he was done and then cut to commercial.

"However, the producers did speak with Drake following his speech and did offer him to come back on stage to finish whatever his thoughts were.  But Drake said he was happy with what he said and didn't have anything to add."
---
Featured image by Donald Glover (YouTube screengrab).