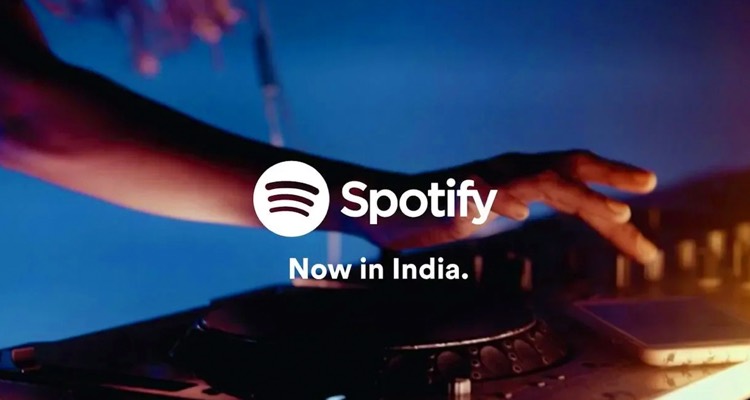 Spotify launched in India last week while being sued by Warner Music.  Despite that hiccup, the platform has quickly attracted a million users.
There are 1 million paid and free-tier accounts on the service in its first week, according to details from the company.  But that quick report makes no distinction between how many accounts are free or paid, however.  There's also no breakdown between various tiers of paid, including take-rates on cheap pay-as-you-go plans.
The Indian market has been a hard nut to crack as local services like Gaana, Saavn, and Hungama have massive user counts. Gaana most recently passed 75 million users in February after securing funding from China's Tencent.
On top of that, experts in the region are oftentimes hesitant to pop the bubbly on figures like these.  Part of the reason is that India's population is greater than 1.3 billion, which makes 1 million a far smaller penetration percentage.
Spotify launched a special deal to entice users to its platform and away from local competitors. Spotify Premium is available free for 30 days and costs 119 ($1.67 USD) rupees a month afterward.  Spotify also offers a variety of billing plans more suited to the developing internet in India.
Single-day access plans are available alongside pre-paid plans for three, six, and twelve months. Students in India receive a 50% discount on all plans.
There's also a generous free tier, which is likely getting heavy use.
Despite the launch in India, Spotify is still squabbling with Warner Music over licensing fees.
Spotify is relying on statutory licensing rules in India for the use of music from Warner's catalog for now. Warner has filed for an injunction, but the order was quickly denied.  The spat, however, will continue in the coming months.
Spotify's CFO described the dispute with Warner Music as a "food fight."
Warner argues that Spotify's pricing scheme in India will net its artists and producers a pittance in royalty fees even by most streaming standards.  Spotify has been under fire in the past for its royalty rates compared to other streaming services, and its current launch suggests that artist payouts aren't a top priority.