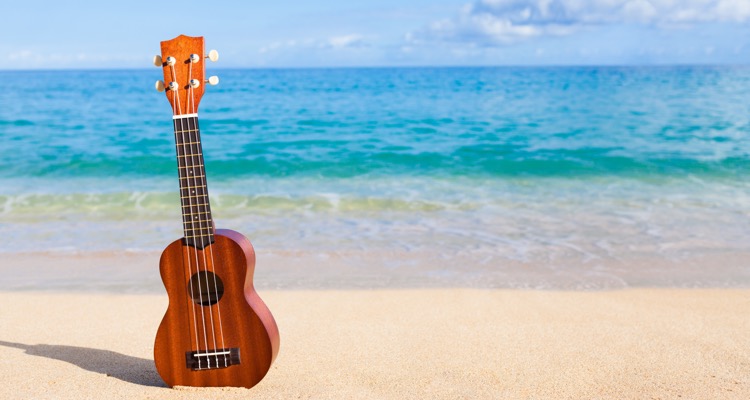 There's never been a better time to learn how to play the ukulele.
After all, summer is right around the corner, and this instrument is the perfect size to bring along on a plane or to the beach.
Learning to play the ukulele is a great way to relax on vacation or get the party started. Even if you don't have major music skills, you can still jam to your favorite tunes.
Keep reading as we take a look at why this is a perfect instrument to pick up and learn.
1. They're Affordable
Believe it or not, a ukulele is one of the cheapest instruments you can buy. That makes them a great choice for any budget.
2. They're Portable
One of the reasons this instrument has become so popular in recent years is because a uke is small enough to take almost anywhere. Want to toss in a bag for vacation? No problem!
3. They Make a Great Conversation Starter
Let's face it: when someone is playing a ukulele, people gather around. After all, this instrument is cute and cool, so what's not to love?!
4. Learning to Play is a Breeze
Unlike most other instruments, the ukulele requires very little skill. There are only four strings. So just learn three or four chords and you'll be on your way!
To learn some easy songs to play check out https://www.musicianauthority.com/ukulele/easy-ukulele-songs/.
+ 8 Reasons Why Singer-Songwriter Shows are Boring.
5. The Sound is Fun and Relaxing
The sound of a ukulele is unmistakable.
Whenever you hear one being played, you immediately think of the beach and fun times in the sun. It's a sound that reminds everyone of good times with your favorite people.
6. Playing Along with Your Favorite Song is Easy
Another of the really great things about a uke is the fact that it's easy to play along with nearly any song. All it takes is learning a few chords and you'll be able to strum along with the band or the radio.
7. A Uke is Fun to Play
With a uke, there's no reason to worry about getting fancy.  There's no complicated technique required.  And the neck is small enough for even small hands to play with ease.
All you have to do is strum away and have a blast!
8. Available in Four Sizes
Ukes come in four sizes and styles. Choose between soprano, concert, tenor, or baritone.
9. You'll be the Cool Kid
The simple truth is that people are attracted to someone playing an instrument. People love to sing along to fun songs at parties, the beach, in class, while tailgating, etc. After all, if you can play a ukulele, you'll take the music with you anywhere you go!
The Joys of Learning How to Play the Ukulele
When you learn how to play the ukulele, a world of fun opens up. This compact little instrument has been around for many years but has recently become more popular than ever before.
It's the perfect size to pack along on vacation, for the dorm room, or just to store on a shelf in the closet.
And most importantly, the ukulele is a fun instrument to play for any occasion.