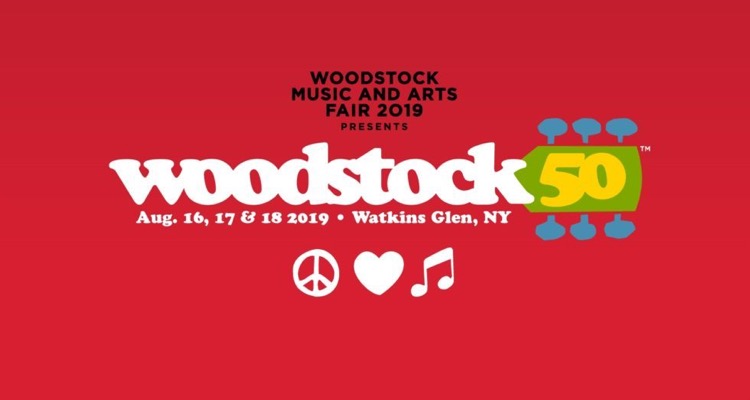 Will Woodstock 50 ever take place?
That's the question on festivalgoers' minds.
So far this year, organizers have raised two red flags signaling the music festival's possible demise.
First, Woodstock 50 co-founder Michael Lang seriously delayed unveiling the festival's lineup.  Lang also produced the original 1969 Woodstock.
Spinning the cancellation rumors earlier this year, he said,
"There's always been lots of rumors around Woodstock.  We have excellent partners and an incredible talent lineup of over 80 artists which will be announced within the next couple of weeks.  We're preparing a once-in-a-lifetime event."
Artists 'confirmed' to perform include Jay-Z, Miley Cyrus, Chance the Rapper, and Imagine Dragons, along with Robert Plant, Santana, David Crosby, John Fogerty, and Dead and Company.
Lang reportedly paid most artists deposits (currently held in escrow) for the event, scheduled to take place August 16th to the 18th at Watkins Glen in New York.
That's the first red flag.
Second, organizers indefinitely pushed back Woodstock 50 ticket sales, scheduled for last Monday.
An e-mail sent to ticket agents read,
"There's currently a hold on the Woodstock 50 on-sale date.  We're waiting on an official press statement from [organizers] regarding updated [announcements], ticket pricing, and overall festival information.  We'll get this information to you as soon as we receive it."
Organizers, notably Lang, failed to explain why they pushed back sales for the upcoming event.  A separate report revealed that the event had failed to obtain the required mass-gathering permit from the New York Statement Department of Health (DOH).
Without a formal permit, or even a conditional permit, organizers can't sell tickets.
Once again, this promptly sparked fears of the event's imminent demise, something Lang has struggled to spin.
In a statement last Friday, Lang simply dismissed the cancellation fears as simply "rumors."
"Woodstock is a phenomenon that for fifty years has drawn attention to its principles, and also the rumors that can be attached to that attention.  Just more rumors."
That's the second red flag.
Now, organizers have finally responded to the indefinite ticket sale delay.
Spinning the red flags.
In a press release, promoters dismissed the delay.
"Woodstock 50 has delayed its on-sale while we refine logistical plans for what we anticipate will be an amazing Festival in August at Watkins Glen, New York."
In a third (and possibly final) red flag, promoters reportedly filed for the necessary permit much later "than [organizers] would have preferred."
Sources close to Tim O'Hearn, administrator for New York's Schuyler County, claim organizers have now lowered the number of expected attendees to 75,000, down from 102,000.  Schuyler County is where the festival site will take place.
The statement continues,
"We want to thank the media and the public for their patience and support.  We're continuing to build out incredible experiences across the Festival weekend."
Organizers concluded the statement, saying they will provide further detail on their website.
"Ticket on-sale information will be available through Woodstock.com in the coming days."
As stated earlier, the big question still remains – Will Woodstock 50 actually take place?
From the looks of things, maybe not.
---
Featured image by Woodstock 50.