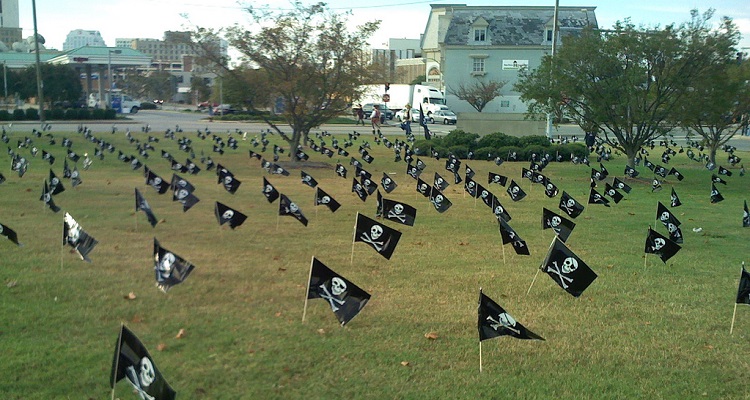 Over the past several years, major music labels, including Sony, Warner, and Universal – represented by the RIAA – have gone on the offensive against major American ISPs.
At the US District Court for the Eastern District of Virginia, a federal judge stripped Cox Communications of copyright immunities earlier this year.  The move came after Cox received the order to pay BMG $25 million last summer.  The same judge recently denied the ISP's request to change the courtroom venue to its home district of Georgia.
Grande Communications hasn't fared so well against the music industry, either.  Represented by the Recording Industry Association of America (RIAA), major labels – including Sony Music, Warner, and Universal – scored a huge victory.  Two months ago, a magistrate judge also stripped the Texas-based ISP of its safe harbor defense, guaranteeing the RIAA a win.
More recently, the music industry has set its sights on Charter Communications.  Filing a 27-page complaint in a Colorado federal court, Warner Bros. Records, Atlantic Recording Corp., Sony Music Entertainment, and Universal Music Corp. – among many other music companies – accused the ISP of contributing to and profiting from subscribers' "massive copyright infringement."
Now, with each ISP nearly down and out, one has undertaken a surprising legal tactic.
Handing over personal account information to the music industry.
Working together with major labels, Cox has submitted a proposed stipulated order.
Both parties have agreed the ISP will hand over the names, payment information, and addresses of business subscribers who may have downloaded illegal content.
Promptly signed by U.S. District Judge Liam O'Grady, Cox must now identify 2,793 business subscribers who received infringement warnings between February 1st, 2013 and November 26th, 2014.
The judge wrote,
"It is hereby stipulated and agreed by and between Plaintiffs and Cox that Cox shall make reasonable efforts to notify the Business Subscribers, within five days of entry of this Stipulated Order, of Cox's intent to disclose their name and contact information to Plaintiffs pursuant to this Order."
Under the proposed order, Cox will first notify business subscribers who have the option to contest the decision.  Should they fail to do so, the labels will receive their personal information.
Under the stipulated protective order, the public won't have access to affected business subscribers' names and addresses.  Only attorneys for both sides will see the "highly confidential" information.
It remains unclear whether the RIAA plans to take every Cox business subscriber to court.
You can view the order below.
---
Featured image by Roger Gregory (CC by 2.0).