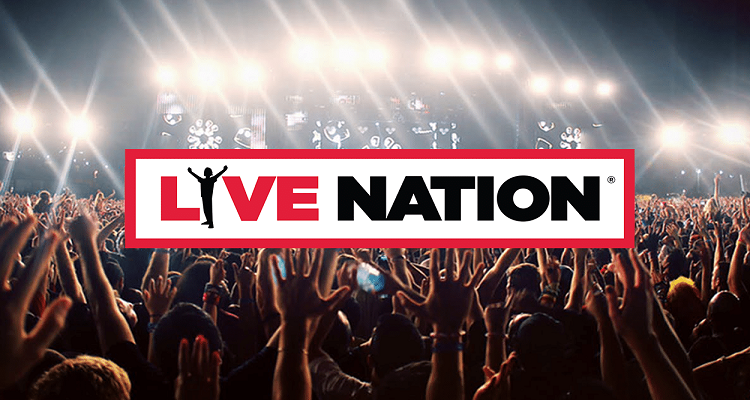 Live Nation has made another key acquisition — but regulators in Europe are taking notice.
The global promoter's division in Denmark has acquired PDH Music, a Danish booking agency and artist management company.
Financial terms of the deal remain undisclosed.  PDH's roster includes Fries before Guys, Ida Red, Fool, and Daniel Joy, among other musicians.
With the acquisition, PDH artists will leverage Live Nation's platform to not only reach more fans in Denmark, but also around the world.  Live Nation Denmark will also strengthen its foothold in Northern Europe.
The move follows other recent acquisitions in the region, including Tons of Rock, a Norwegian music festival, and Blockfest, an urban festival in Finland.
Speaking about the deal, Henrik Seifert, PDH Music's Managing Director, explained,
"Live Nation has the global reach and infrastructure to further strengthen PDH Music, and PDH Music has a roster of local artists that Live Nation is committed to investing in and developing.  It's a match made in heaven and we're excited about our future together."
This year, PDH will leave its current HQ in Østerbro, Copenhagen, and will move into the global promoter's Danish division in Frederiksberg.  Founders Seifert and Micky Pramming, along with the PDH Music team, will continue operating under the PDH Music brand as part of Live Nation Denmark.
Yet, not every acquisition has gone as smoothly for the global promoter.  Now, the company faces a major investigation by an influential British watchdog.
A second watchdog investigation.
Last summer, LN-Gaiety Holdings (LNG), a UK promotion joint venture by Live Nation and Denis Desmond's Gaiety Investment, confirmed a new acquisition – MCD Productions.
Desmond, who co-owns Gaeity alongside his wife, had succeeded John Probyn as Chairman of Live Nation in the UK and Ireland four years ago.  He also owns MCD Productions.
The acquisition first prompted an investigation by Ireland's Competition and Consumer Protection Commission (CCPC) earlier this year.
The CCPC wrote,
"Following a preliminary investigation, the CCPC has determined that a full investigation is required in order to establish if the proposed transaction could lead to a substantial lessening of competition in any market for goods or services in the State."
In the UK, LNG owns the Academy Music Group, Festival Republic Group, and multiple music festivals, including Reading, Leeds, Isle of Wight, and Latitude.
The CCPC had first silently undertaken its preliminary Phase 1 investigation.  Phase 2 only takes place when "the CCPC is unable to conclude that the proposed transaction will not lead to a substantial lessening of competition in any market for goods or services."
Joining its Irish counterpart, the UK's Competition and Markets Authority (CMA) has confirmed it will also investigate the LNG-MCD merger.  The CMA had previously launched an investigation into Live Nation's acquisition of Isle of Wight Festival two years ago, eventually clearing the global promoter.
The CMA has confirmed it will publish its decision about the acquisition by July 11th, either clearing LNG or launching the second phase of the investigation.
---
Featured image by Live Nation.