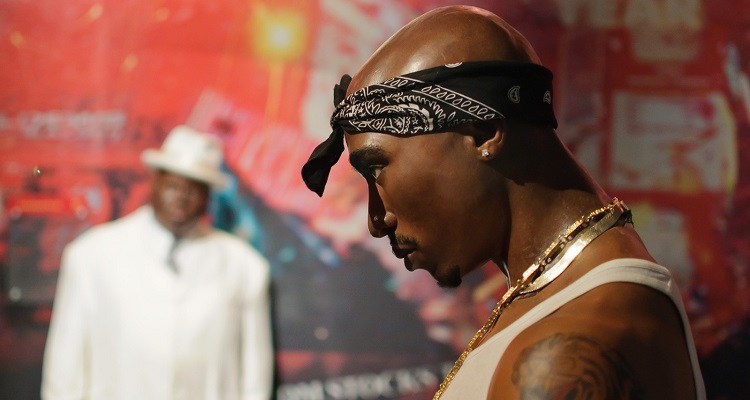 A five-part docuseries about Tupac Shakur's life has been greenlit after a deal between his estate and director Allen Hughes.
Hughes reached a deal with the Shakur estate to grant full access to released and unreleased recordings, writings, and poetry. With that source material, he will create a five-part documentary that focuses on the late rapper.
Representatives for the Shakur estate have confirmed that a deal has been reached for the project to continue. The Tupac documentary will be the first definitive and comprehensive look at Shakur's life that has the full approval of his estate.
The project is Hughes' follow-up to his HBO docuseries, The Defiant Ones, which covered Dr. Dre and Jimmy Iovine.
Tupac was only 25 when he was gunned down in 1996. The up and coming rapper helped blaze a trail for hip-hop and social activism before his assassination in Las Vegas.
Hughes will also serve as executive producer alongside Lasse Järvi and Charles D. King. Tom Pelligrini will serve as producer from Interscope Films & Macro.
Hughes worked with Tupac in the early '90s to direct a video for the rapper's hit, 'Brenda's Got A Baby.'
Hughes and Shakur got into a fist-fight in 1993, with the fight ending with Tupac spending 15 days in jail. That argument came about when Shakur was cast to star in Menace II Society, directed by the Hughes brothers. Shakur initially argued with Hughes over his character in the film during a script reading, with the rapper eventually leaving the film.
The actual fight over the film occurred later, after Shakur and his entourage physically assaulted Hughes.  The director pressed charges for the assault, and Tupac was found guilty in 1994.
Shakur expressed regret for the fight when asked by MTV News if he had any advice for fans.
"Two and a half minutes just cost me 15 days," the rapper said.  Hughes said the rapper apologized for the incident shortly before he died, but he didn't make peace with it until he was finished with The Defiant Ones.