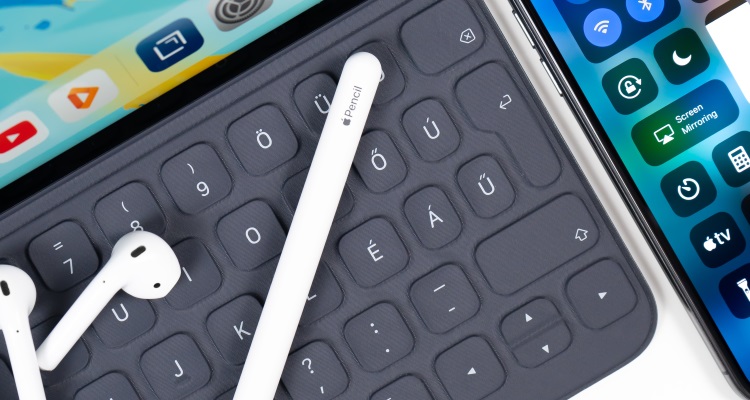 Ever since the removal of the 3.5mm headphone jack, Apple has been working hard to make wireless audio the default for smartphones.
That future may become one step closer with the iPhone 11, if recent rumors are to be believed.  According to a rumor from a Japanese Mac blog, Apple is exploring ways to allow audio signals to be transmitted to two separate Bluetooth devices.
Some Samsung smartphones already have a dual wireless audio feature, but they require Bluetooth 5.0 to function. Apple could potentially implement dual audio in the same way, since many older iPhones already support Bluetooth 5.0.
The iPhone 8, iPhone X, and iPhone XS all support Bluetooth 5.0 and could be updated to support the new feature via a software update.
The Japanese blog cites a supply chain rumor, so the reliability on this source isn't that great. Still, it might be something that materializes, especially considering that Apple is desperately in need of a reason to sell people on the newest iPhone. Flagging iPhone and iPad sales have Apple looking towards building a future sustained by subscriptions.
Supporting multiple audio streams means that the user could connect two pairs of AirPods to the same iPhone. You could also connect the phone to a car's Bluetooth system while keeping your Bluetooth headset connected. There are lots of possibilities here, but wireless audio still sucks.
What Else Is New?
Aside from the possibility of supporting multiple Bluetooth devices at once, the iPhone 11 may bring back Touch ID. A Barclays report says that Apple plans to reintroduce Touch ID alongside Face ID to create dual biometric security.
Unfortunately, it's likely that the 2019 iPhones will miss out on 5G technology, as that is slated for the 2020 phones. The iPhone XR2 is stuck with a lower-resolution LCD, while the 2020 iPhone will likely have an OLED. This year's iPhone is also rumored to have an ugly camera bump, too.