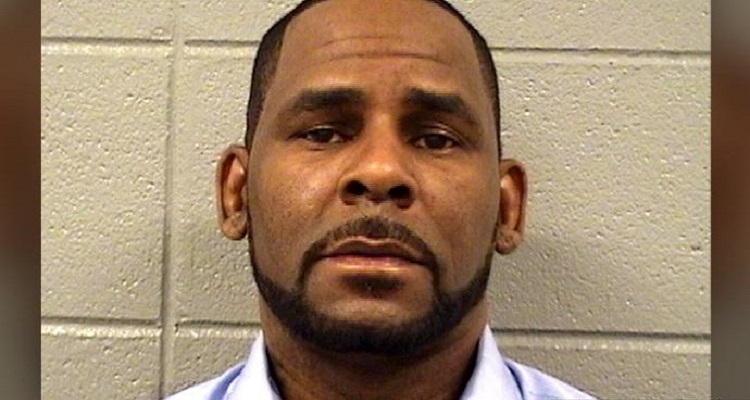 Yesterday, at his arraignment in Cook County, Illinois, R. Kelly pleaded not guilty to 11 new charges of sexual assault against a minor.
Prosecutors had hit the embattled R&B singer with four counts of aggravated criminal sexual assault, three counts of aggravated criminal sexual abuse of a victim between 13 and 16, two counts of criminal sexual assault by force, and two counts of aggravated criminal sexual abuse.
Speaking on the controversial documentary Surviving R. Kelly, then-underage fan Jerhonda Pace explained she had sex with Kelly multiple times at his home in Olympia Fields, Illinois, between 2009 and 2010.
In the state, the four aggravated criminal sexual counts are Class X felonies.   These crimes, just short of murder in Illinois, carry a sentence of up to 30 years.  The three counts of aggravated criminal sexual abuse are Class 2 felonies in the state.  They carry a maximum sentence of 7 years.
Calling Kelly's current total composition bond of $1 million "sufficient," the judge presiding over the trial warned Kelly,
"You're out on bond.  It's incumbent upon you to appear in court on each and every court date."
Now, the singer's ex-manager has been indicted.
Making "terroristic threats" against a sex slave's father.
Authorities in Georgia have indicted James Mason, the beleaguered singer's former manager, on felony charges.
The Henry District County indicted him on one felony count of making terroristic threats.  This stems from an incident in May 2018 when Mason allegedly called Timothy Savage – the father of R. Kelly's alleged sex slave, Joycelyn Savage – and threatened to murder him,
"I'm gonna do harm to you and your family, when I see you, I'm gonna get you, I'm going to f—g kill you."
Savage claimed that his daughter, who has readily defended the embattled R&B singer, said Kelly held her and other women captive as part of a sex cult.  He also allegedly 'brainwashed' them.
Authorities in Georgia issued an arrest warrant for Mason last August.  Set free on a $10,000 bond after turning himself him, he was ordered to stay away from the Savage family.
Praising the indictment, Gerald A. Griggs, the Savage family's attorney, explained,
"Today's indictment of Henry James Mason, former manager of R. Kelly, further underscores the public accountability that victims and families are pressing on R. Kelly and his team.

"The Savage family will not be bullied or threatened in their quest to reunite with Joycelyn.  Let this be a message to all associates of Robert Sylvester Kelly that the Savages are serious about justice and accountability."
---
Featured image by the Cook County Sheriff's Office.