Apple's wireless earbuds, the AirPods, have proven a success for the Cupertino tech giant.  Now, Microsoft wants in.
Providing an estimated amount of units sold, Ming-Chi Kuo, a trusted Apple analyst at TF International Studies, says the company sold around 16 million AirPods in 2017.  That number soon rose to 28 million a year later.
Last year, he predicted AirPods sales would reach 55 million units in 2019, 80 million in 2020, and 110 million in 2021.  Consumers, Kuo said, would increasingly upgrade their earbuds rather than their iPhones.
The Cupertino tech giant has fiercely guarded the overall sales total of the AirPods. But these high-priced buds are selling pretty briskly, which is drawing the interest of a deep-pocketed rival.
Introducing Microsoft's
AirPods

Surface Pen.

According to Patently Apple, which released information about the 'resurrection' of Apple Music Up Next – its former indie-centered mini-documentary series – the U.S. Patent Office has published a patent application from Microsoft.

Currently known as the Surface Pen, the new wireless device has a "capacitive stylus nib" along with an earpiece dub.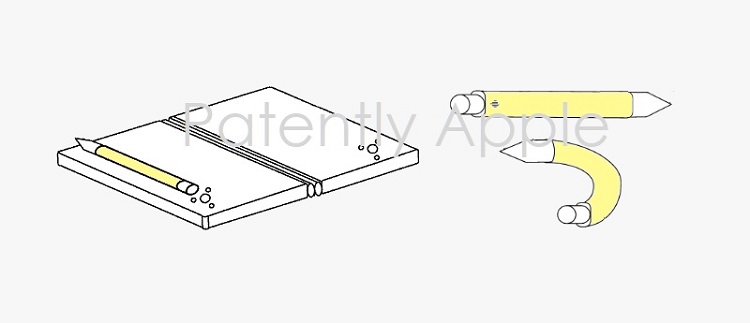 The earpiece will include a speaker, an earpiece battery, and a wireless radio built right in.  The wireless radio remains configured to "communicatively" pair with a host device.
The news comes several months after Microsoft patented a foldable dual display device first revealed by Intel.
Speaking about the dual display device, Patently Apple explained,
"Devices like [Intel's] Copper Canyon, on the other hand, are being designed for enterprise and business professionals along with college students where multitasking is more of a priority as is a manageable form factor."
The website added that Microsoft wants to add a next-gen Surface device as well as a "revolutionary" Surface Pen accessory doubling as a wireless earpiece.
"By flexibly bending the pen around the user's ear, the user will be free to listen to music or use it as a presentation slide controller."
The schematics published by Microsoft reveal a computing system and the Surface Pen in different modes of operation.
You can view several pictures of how the device will work below.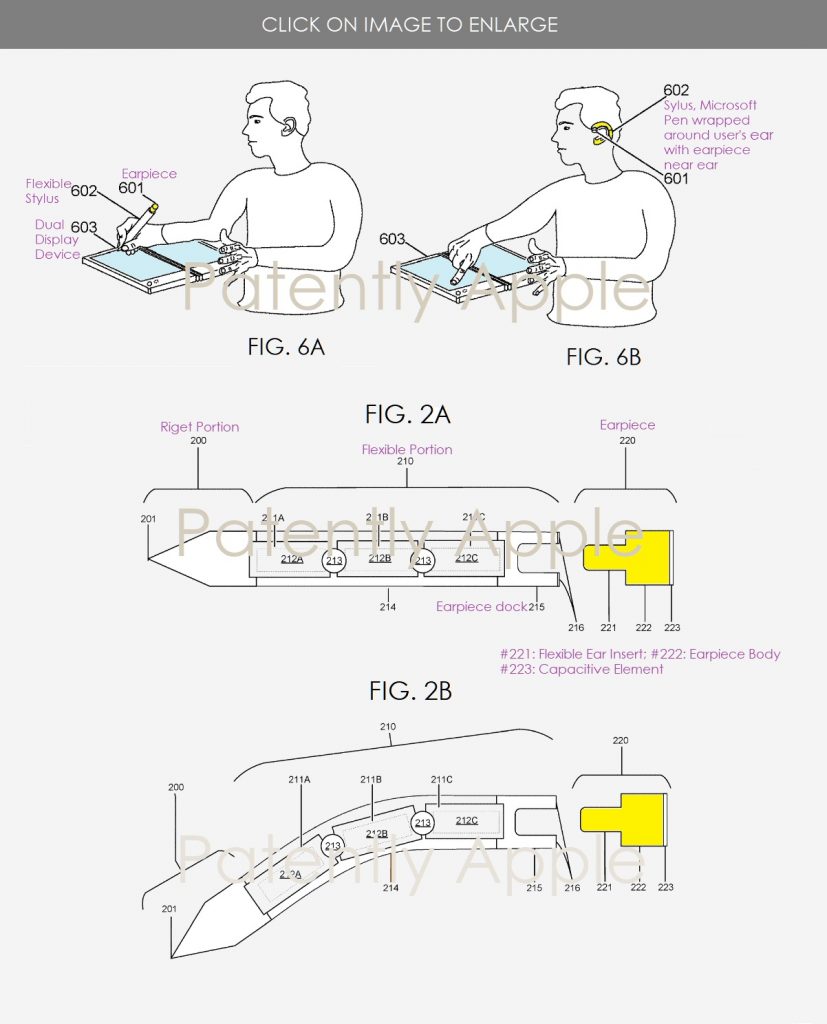 ---