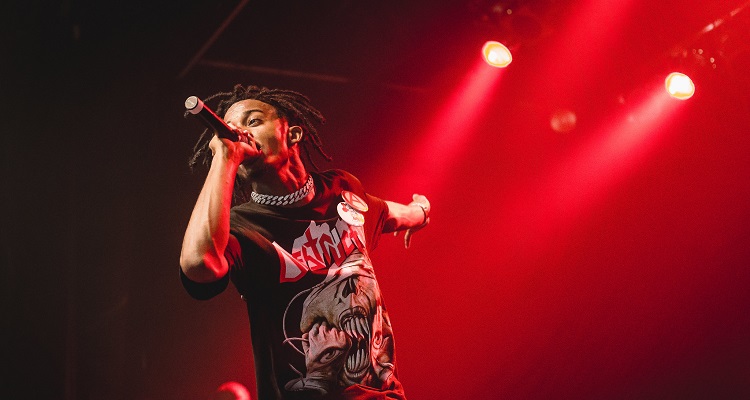 Last month, an uploader managed to leak an unreleased Playboi Carti song.
Titled 'Kid Cudi,' the song quickly reached No. 1 on Spotify's Viral Top 50 with over 2.3 million streams.
That was all thanks to a high school sophomore.
Speaking about the incident, the high schooler, known only as Kambo, explained how he obtained the song.
"I first made my Spotify account to post songs that aren't already on Spotify.  Before the song came out there was a snippet on YouTube, and it sounded like it would be a hit if it was released.  A couple weeks later, the song got leaked and I posted it to my channel not thinking about how big it would get.  I posted it on the Playboi Carti Reddit to help the fans find the song."
Kambo uploaded the song on DistroKid, dropping it on Spotify.  Since the incident, the digital distributor has partnered with a content recognition company to prevent further incidents.
Now, a month later, Playboi Carti continues to suffer from more high-profile leaks.
Leaking previously dropped tracks.
For a brief moment, five tracks uploaded onto Apple Music appeared on Carti's official channel.
'Butterfly Pill,' 'T S—t,' 'A and L,' 'Hulk,' and 'Shortie N Luv' were uploaded on the rapper's channel by a user called DJ EightBit.  They then appeared on the rapper's official channel for several hours.
The songs have previously surfaced under different names.  These include 'Molly,' 'Toke S—t,' 'Arm and Leg,' 'Green and Purple,' and 'Shawty in Love.'
In a now-deleted Story on Instagram, and begging leakers to "leave me alone," Carti lamented,
The leaks come ahead of the official release of his upcoming album, Whole Lotta Red.
Out of the five 'leaked' songs, only one has enjoyed an official release.  As stated earlier, 'Hulk' dropped in 2017 as Travis Scott and Playboi Carti's 'Green and Purple.'  'Shortie N Luv' first leaked in February 2018.  'Arm and Leg' appeared on Carti's Instagram Live broadcast in 2018.  'T S—t' leaked in October 2018.
The rapper gave a preview of 'Butterfly Pill' at a performance in Seattle last year.
---
Featured image by The Come Up Show (CC by 2.0).