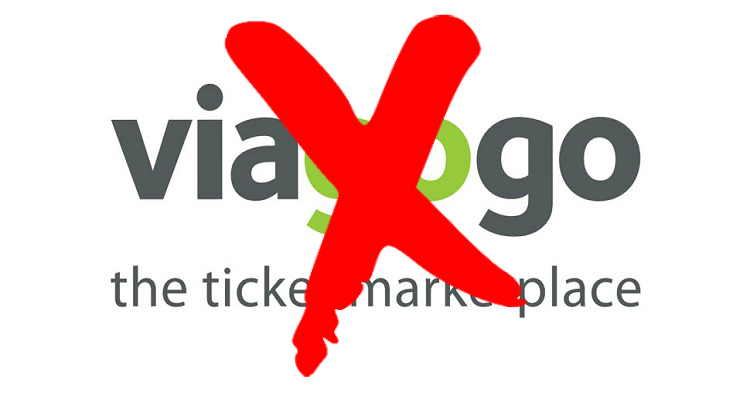 Earlier this week, and in a surprise ruling, the Council of State ordered the Italian Competition Authority (AGCM) to return a €1 million ($1.1 million) fine to Viagogo.
The London-based secondary ticketing platform had vehemently denied it remains legally obligated to disclose actual ticket face values and specific seating areas.
The Council of State stated Viagogo isn't responsible for information provided by individual ticket resellers. AGCM's original ruling would've also affected online retailers, including Amazon and eBay.
As expected, not everyone was happy about the fine.  While Viagogo executives likely celebrated, TicketOne, a leading Italian ticket provider, denounced the overturned fine.  In a statement, the company stated it would work tirelessly to assure the AGCM applies consumer-protection laws to secondary ticket-resale sites.
Yet, while the secondary ticketing platform scored a major victory over in Italy, it may have to finally face the music back home.
UK watchdog goes all-in against Viagogo.
The Competition and Markets Authority (CMA) has sent a stern warning to the beleaguered ticketing platform.
Following repeated warnings to comply with UK consumer law, the British competition regulator will now seek to have a federal court find Viagogo in contempt.
The CMA sent a "letter before action."  Should the ticketing platform again fail to change its ways – and finally comply with British law – the contempt process would start.
Previously, Viagogo's top executives "agreed" with demands to change its fraudulent business practices.  The company would've gone to court in November 2018.  The CMA had presented a legally binding court order to ensure this happened.
Unfortunately, Viagogo has refused to change its fraudulent and misleading ways, prompting the letter before action.
Speaking about the new court process, Andrea Coscelli, the CMA's Chief Executive, explained,
"After the CMA repeatedly raised concerns with Viagogo, and also took the time needed to give proper consideration to the findings of an independent review of [the ticketing platform's] compliance, we're very concerned that it still hasn't done what it was ordered to do."
Summarizing the action, he added,
"We're now taking the next step in legal action to ask a court to find [the ticketing platform] in contempt."
Responding to the move, the company said it was "surprised" by the action.  After reaching a deal with the CMA last year, Viagogo allegedly returned £400,000 ($503,360) to customers.
Spinning the letter of action, a company spokesperson said,
"We will continue to work closely with the CMA, as we have been for the past year, to ensure we are offering the best possible consumer experience and protections in the UK."
---
Original featured image by Viagogo.