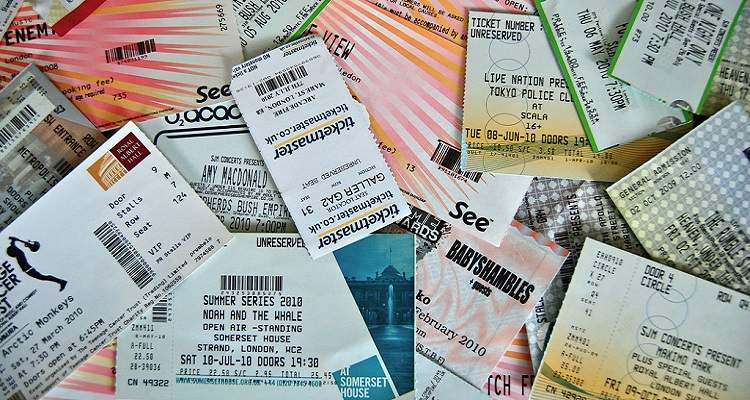 Viagogo must now change its business model or face the consequences, including prison time for top executives.
Viagogo isn't exactly the most reputable secondary ticketing platform.
In fact, it's quite the opposite.
In order to ensure it makes a profit, the company has infamously sold tickets without first acquiring them.  Ed Sheeran's manager has lambasted Viagogo for selling the artist's tickets at way above face value against his wishes.
Executives have also ignored government hearings investigating its fraudulent practices.  Governments in the UK, Germany, Australia, and New Zealand have vowed to go after the company.
Most recently, Viagogo has blatantly ignored a preliminary injunction.
Last week, Rammstein won a court order against the fraudulent ticketing resale platform in Germany.  A court in Hamburg had ordered Viagogo to stop selling tickets for the group's 2019 tour in the country.  You can still score passes for the upcoming concerts on its website.
Now, a UK court has ordered Viagogo to change its business model.
The winds of change in the secondary ticketing market.
Earlier today, the UK Competition and Markets Authority (CMA) obtained a High Court judgment against the embattled resale platform.
In order to continue operating, the company must "overhaul the way it does business."
The competition watchdog had previously accused the secondary ticketing platform of breaking consumer protection law.
CMA officials had launched an investigation into the secondary ticketing market last year.  They had threatened to take legal action against platforms that had broken UK consumer law.  Once the CMA wrapped up its investigation, officials gave top secondary ticketing platforms an ultimatum.  Either overhaul their business practices by Spring 2018 or face legal action.
StubHub and two Live Nation subsidiaries – Get Me In! and Seatwave – complied.  Live Nation shuttered both ticketing platforms three months ago.  Viagogo executives chose to ignore the threat.
Last August, the CMA followed through on its promise.  The competition watchdog took the fraudulent ticketing resale platform to court for "continued failure[s]."
To avoid further legal action, Viagogo struck a deal with the CMA earlier today.
Andrea Coscelli, the competition watchdog's Chief Executive, explained,
"Viagogo has agreed to a comprehensive overhaul of its site to ensure it respects the law, just like the other resale sites who have already signed commitments to improve the information they offer and give people a fair deal."
At the High Court of Justice, Judge Sir Christopher Nugee issued a legally binding order against Viagogo.
The company must comply with UK law by:
telling all British consumers that ticket purchases include a risk that venues may not accept their tickets.
informing consumers of their exact seat at the venue.
providing information about who sells the tickets, thus ensuring British consumers have enhanced legal rights.
not giving misleading information about the availability and popularity of tickets.
making refunds accessible.
preventing the sale of tickets that sellers may not own and may not ultimately supply.
In a rare statement, a Viagogo spokesperson confirmed it will uphold the order.
"We are pleased that we have been able to work closely with the CMA to come to an agreement that provides even greater transparency to consumers."
The ticketing platform must abide by the legally binding order by mid-January.  Failure to do so will lead to fines, and possible imprisonment for Viagogo executives.
---
Featured image by Magnus D (CC by 2.0).