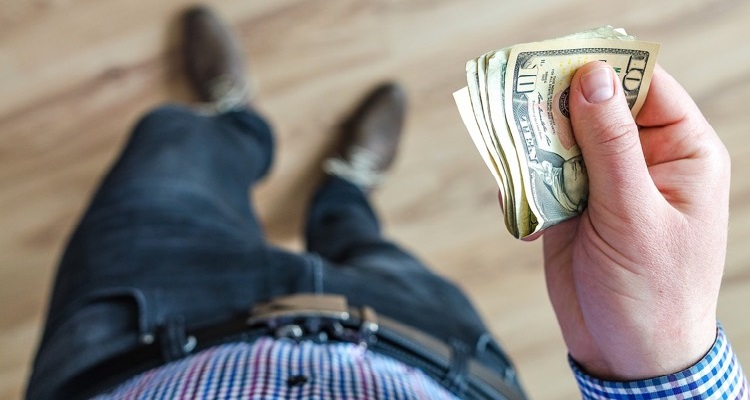 We'll start with this: according to YouTube, Taylor Swift's 'Me!' currently holds the platform's 24-hour views record for a solo artist.
The music video — featuring Panic at the Disco's Brendon Urie — hit 65.4 million views in a single day.
'Me!' easily surpassed the previous record.  Ariana Grande's 'Thank U, Next' had previously reached 55.4 million views within 24 hours.
Among bands, BTS currently holds the record for most views within 24 hours for 'Boy With Luv' featuring Halsey.  Fans viewed the video 76.4 million times within 24 hours of its release.
Now, one of the major labels claims that an Indian artist has easily smashed Taylor Swift and BTS' record.
How some money to Google goes a long way.
According to Sony Music, rapper Badshah's latest track has set a record on YouTube.
The music video for 'Paagal' (pagal means bizarre or fantastic in Hindi) reached over 75 million views within 24 hours of its release.  The major label claims the video has "dethroned [both] BTS and Taylor Swift."
Currently, the music video has over 83.3 million views.
Speaking on the milestone – which YouTube has yet to confirm – Shridhar Subramaniam, Sony Music's President of India and Middle East, said,
"This is an unprecedented feat and we're very proud.  This will go down [in] history as Badshah becomes the first Indian artist to reach 75 million views in 24 hours."
The rapper – real name Aditya Prateek Singh Sisodia – added that he created 'Paagal' to take music from India "across borders and make our presence felt."
"I'm ecstatic and…overwhelmed with the amount of love we have received in the last 24 hours."
So, how did Sisodia purportedly achieve the milestone?
Google AdWords.
On an Instagram story, the rapper raised suspicions when he accidentally suggested Sony Music may have bought fake views.
"Is it even worth it?  We worked hard for this [and] promoted it worldwide.  And what some people call fake views are not fake views.  They're Google AdWords.  It's a way of promoting your video.  We bought AdWords all around the world so that people could see the video all around the world."
According to Badshah, most of the criticism came from BTS fans — known as A.R.M.Y.
One fan said,
"BTS literally had 4 million above likes in first 24 hours for 74 million views and this doesn't even have 500k?  How come?"
Slamming the 'milestone,' another BTS fan said,
"Dear Badshah.  Next time remember to buy likes, too."
Defending the unverified YouTube record, the rapper concluded,
"You think artists abroad don't get paid promotions?  Are you so naive?  I don't want to be the one with the highest views, but someone has to be.  I tried and I did it.  Get over it."
---