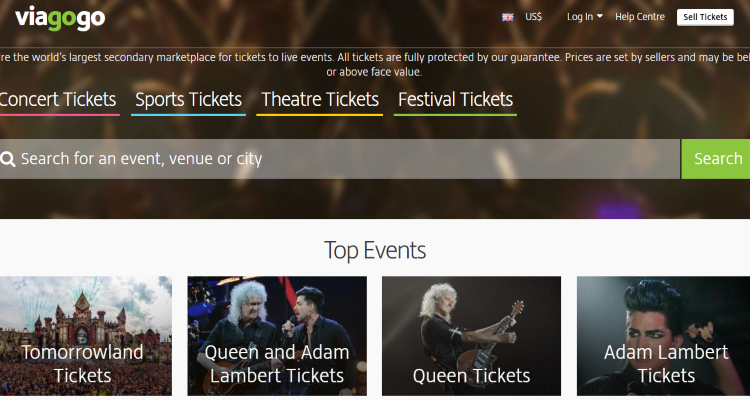 Google has suspended ticket resale company Viagogo from paid advertising in search results.
The ban is global and immediate, which could severely impact the company's ability to function.
Viagogo has been facing extreme regulatory scrutiny in the UK, particularly from the Competition and Markets Authority. The ticketing group initially ignored repeated warnings to comply with consumer law, arguing that its business practices are legal.
Viagogo is based in Switzerland but sells thousands of tickets to UK live music, sport, and theater events.
British MPs encouraged consumers to boycott the ticket resale platform and even criticized Google for allowing Viagogo to buy ad space. The Digital, Culture, Media, and Sport select committee noted that Viagogo misleads consumers while urging greater action. Many consumers find the site by stumbling upon its ads from Google search results.
Viagogo has also faced accusations of profiteering from charity events when it resold tickets to a cancer charity benefit. These allegations were hefty enough that Google reviewed the issue. Now, the company announced that it found Viagogo in breach of its advertising policies and would begin removing its ads.
Viagogo often targets search results for artists and events, even those that have condemned the ticket reseller. Ed Sheeran publicly called out the company for its shady practices after fans were sold invalid tickets on the platform. Viagogo still appears in Google search results, but not in any paid advertising slots.
A Google spokesperson commented on the banning, saying:
"When people use our platform for help in purchasing tickets, we want to make sure that they have an experience they can trust. This is why we have strict policies and take necessary action when we find an advertiser in breach."
An undercover investigation by The Guardian last year unearthed plenty of unsavory behavior, including outright bypassing of consumer laws. An open letter signed by the Football Association, several MPs, and the trade body UK Music urged Google to ban Viagogo from buying ads.