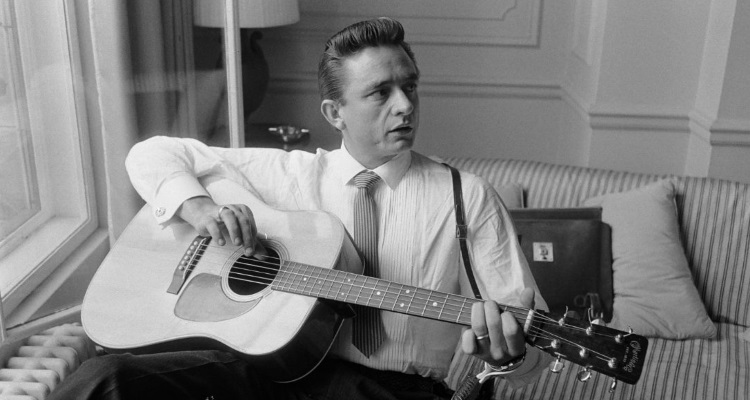 The official Johnny Cash website has relaunched with an exhaustive online archive of the legendary singer's performances.
Billing itself as "Everything You Need to Know About the Man in Black," the site features an archive of Cash's full tour history. That includes his solo work and his time with the Highwaymen, archiving over 4,300 tour dates. Every performance is covered from his 1954 debut in Arkansas to his last public performance in 2003.
These tour dates are arranged chronologically, and many of them include the setlists for the show that night.
His full discography can be browsed, including 93 albums, 162 singles, and multiple appearances on compilations and soundtracks. Lyrics for all the albums are included with links to music on streaming services like Spotify and Apple Music.
There are also tidbits of facts and history from Cash's life that true fans will enjoy. One news article on the site shares the recipe for John and June's Cash Burgers; vegetarian burgers held together with tapioca flour. Another shares Cash's inspiration for writing the song, 'Ragged Old Flag.'
All of Cash's acting roles and cameos in film and TV are also documented on the site. His music videos are also available to watch, with a total of 2,300 Johnny Cash performances detailed on the site. The website also catalogs Cash's Chart History from the Billboard 200 and Hot 100.
The archive site assembled by Sony Music Entertainment in conjunction with the John R. Cash Trust.  The duo promised a trove of additional exclusives down the road, with regular updates of new material.
John Carter Cash says he's thrilled that his father's fans will now have a comprehensive place to learn more. The site's definitive timeline section allows fans to look up any day in the history in Cash's life. The timeline also sorts milestones from Cash's life organized by decade. Also included is an expanded list of 130 nominations or wins for various awards.
Of course, the website also features plenty of merchandise for sale including books, albums, t-shirts, dog leashes, ashtrays and more.