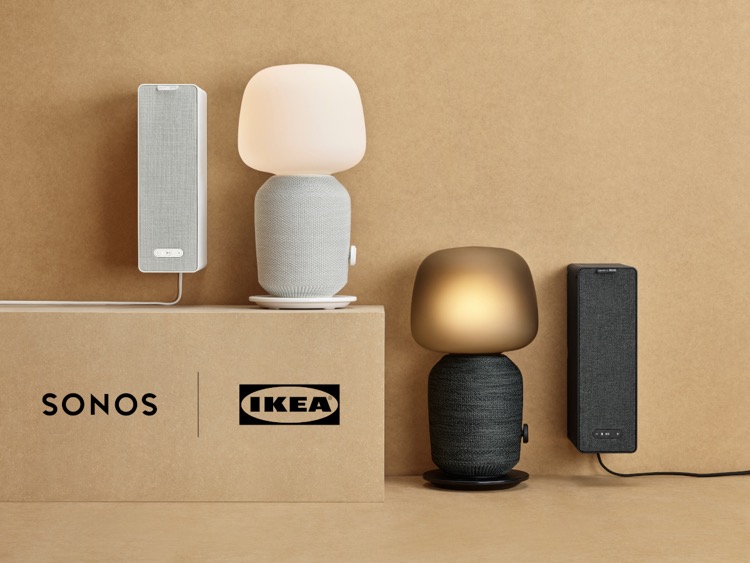 Sonos's recently posted Q3 2019 fiscal-year results are encouraging, with sales growth (relative to the same period last year) having climbed by more than 25 percent.
And with revenue at $260 million for Q3 2019, Sonos was able to cut its losses to just $14 million — much less than many financial professionals anticipated, and nearly half of Q3 2018's $27 million in losses.
The Santa Barbara-based company endured a long and difficult journey to achieve these results. Since debuting on the stock market (under symbol SONO) in 2018, Sonos saw its stock tumble by roughly 50 percent; industry experts cited lackluster finances and, more specifically, an inability to effectively license and sell Sonos products, as the causes of the downturn.
Now, with these unexpectedly positive figures attracting the interest of investors, the corresponding stock has broken past $10 once again.
The
previously reported Ikea and Sonos partnership
may well have been the biggest contributor to this turnaround. The companies' low-cost speakers, released under "The Symfonisk" name, represent a shift away from higher-end, higher-cost speakers, both of which seem increasingly incongruent with mainstream consumers.
Moreover, it should be emphasized that these products were made available on August 1st, 2019, and if present sales rates are any indication, Sonos's value may continue to climb for quite a while to come.
Ikea is a Swedish-based producer of furniture, household goods, and countless other products. The company, which was founded in 1943, is worth more than $40 billion, and its resources and production capabilities seem ideal for maximizing the reach and success of Sonos's intellectual properties.
Sonos is younger — and far smaller — than Ikea, having been founded in 2002. The company specializes in smart speakers and voice-activated technology, and its extensive library of speaker-related patents has been the subject of numerous lawsuits. Partially as a result of these patents, Sonos has worked with many prominent music-streaming companies, including Pandora, Spotify, and Amazon Music.