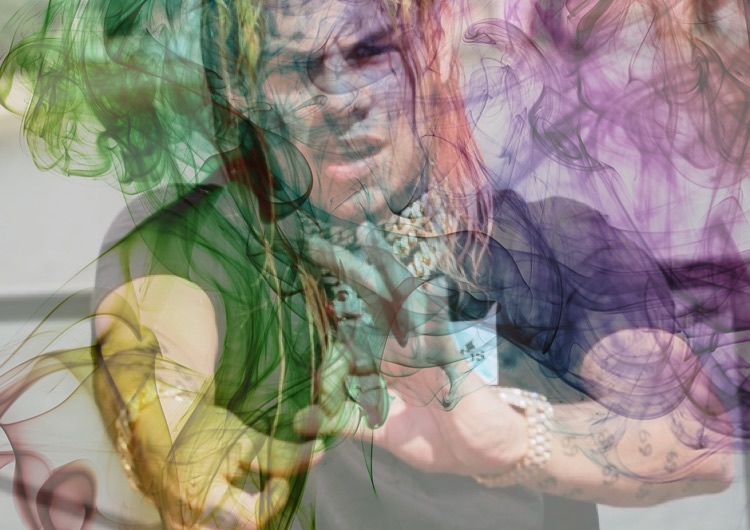 Tekashi 6ix9ine will be the centerpiece of an upcoming docuseries — though we're not sure how this one ends.
The previously rumored Tekashi 6ix9ine docuseries is officially being made, with 50 Cent serving as the project's executive producer.  Depending on how 6ix9ine's situation unfolds in real life, the series could have a lot of twists and turns ahead.
The production won't be fully dedicated to 6ix9ine, however. Titled Moment in Time, the series will tell the stories of contemporary rap artists, with an emphasis on life-or-death feuds. One of the initial season's six-to-eight hour-long episodes will cover Tekashi 6ix9ine's rollercoaster ride through the criminal world, the rap game, and the high-stakes legal arena.
Another episode will focus on Snoop Dogg, and another will detail 50 Cent's rivalry with a convicted drug trafficker. At this stage, it's unclear how many episodes will be dedicated to Tekashi, especially given the constantly-shifting, realtime nature of the rapper's controversial life.
50 Cent's G-Unit Film and Television will produce the series, and potential networks and/or streaming platforms are currently being shopped around.
Production information, including a filming schedule and a release window, haven't been publicly released.
Tekashi 6ix9ine, whose real name is Daniel Hernandez, rose to prominence after dropping "Gummo" in 2017. Since then, the 23-year-old has released a commercially successful album, Dummy Boy, which rose to number one on the Billboard 200, and has collaborated with several high-profile artists, including Nicki Minaj and Kanye West.
More recently, Tekashi 6ix9ine has commanded headlines and media attention for his court appearances. For many years, the New York City native was a member of the Nine Trey Gangsters, an especially violent offshoot of the Bloods. In February 2019, Tekashi 6ix9ine pled guilty to a multitude of federal charges, for which he could face five decades behind bars.
However, his willingness to provide prosecutors with information about other Nine Trey Gangsters members, including details surrounding ongoing cases, may well result in his sentence being scratched. But even if Tekashi 6ix9ine avoids serving time behind bars, he will undoubtedly need to take steps to protect himself from (likely violent) attempts at revenge on the part of his former gang.
Earlier this year, 50 Cent appeared in Escape Plan: The Extractors.  The Queens native is reportedly coming close to completing his long-awaited sixth studio album, Street King Immortal.