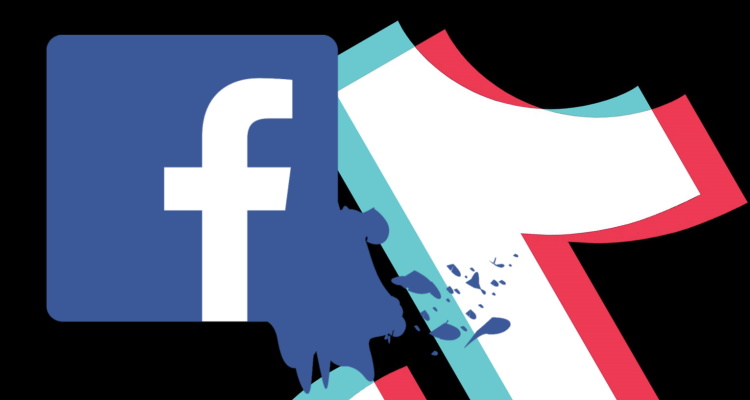 Bytedance has established a new TikTok office right near Facebook's headquarters. The new office has already poached around two dozen employees since 2018, according to a report this morning.
TikTok's new Mountain View, California office places it just a few miles from Facebook's Menlo Park headquarters at1 Hacker Way. Bytedance currently has more than ten job openings on LinkedIn in the San Francisco Bay Area. Open positions include product managers and safety policy managers.
According to CNBC, more than two dozen Facebook employees have been poached in the last 1-2 years alone, with salaries often 20% better.
Exactly how much poaching is happening is unclear. But TikTok is becoming a bigger and bigger threat to Facebook.  Leaked audio from a Facebook meeting in July revealed that Mark Zuckerberg is concerned about TikTok's growth. When asked about his plans to combat the platform, Zuckerberg shared that the social network hopes to grow Lasso in regions where TikTok hasn't caught on yet.
At least two freshly-recruited TikTok employees told CNBC that they simply wanted to be part of an extremely fast-growing media company.
Aside from Facebook, TikTok has also hired employees from Snap, Hulu, Apple, YouTube, and Amazon.
So perhaps Facebook shouldn't take things so seriously.  Ultimately, TikTok will move its headquarters to the Culver City neighborhood of Los Angeles, with a far bigger office.  Already, a number of tech giants are glomming around Culver City and LA hotspots like Venice Beach.
TikTok's new office will have space for at least 1,000 employees. Bytedance employs around 50,000 people across the globe.
Also worth noting: ByteDance recorded around $8.4 billion in revenue in the first half of 2019 alone. TikTok's explosive growth is mostly among young people who are fleeing services like Facebook.
Of course, that growth is drawing scrutiny.  TikTok has run afoul of regulators in India and elsewhere in the world over exposing its young userbase to online predators.
Meanwhile, Facebook faces increased scrutiny over its handling and spreading of incendiary content online. In the latest brouhaha, it was revealed that Zuckerberg is holding informal talks with leading conservative journalists and Republican lawmakers. Facebook has received blistering criticism from Democratic presidential candidate Elizabeth Warren over its ad policies, with other Dems piling on.
Facebook's policies exempt politicians from third-party fact-checking and can help spread disinformation online.
Facebook started as a place for college students to share updates before opening to the general public. Now, most people under the age of 25 seem to avoid Facebook like the plague. Instead, they prefer Snapchat, TikTok, and Instagram as their social networks of choice. Even regulatory bans like the one in India may help fuel TikTok's growth.