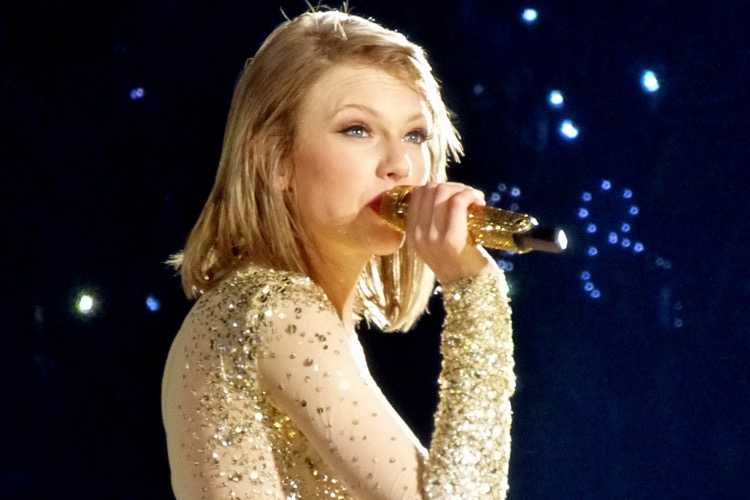 Fresh off her success at the American Music Awards — and her ability to sing her old songs there — Taylor Swift has launched a new line of t-shirts to celebrate.
Swift not only won Artist of the Decade at the award show, but she also won five competitive awards, including Artist of the Year.  But the highlight of the show for her likely was when she performed a number of her old songs.
The long-sleeve shirts that she is now selling include the names of her first six albums in a bold black font. The songs on these albums were the ones that Scooter Braun initially refused to allow her to perform, due to the long-standing dispute the two have publicly have had in the aftermath of her signing with UMG.
After a public outcry, Braun eventually relented while accusing fans of the singer of issuing death threats against him and his family. Though the alleged threats apparently happened after he allowed her to perform the songs on the show. Separately, Scott Borchetta, founder of Big Machine Label Group, also complained of harassment involving company employees.
The new shirt is similar to the outfit Swift wore on the onset of her medley at the awards show. While performing "The Man" from her album Lover, Swift was joined by a group of young women wearing similar outfits. Some saw this as a feminist statement of empowerment.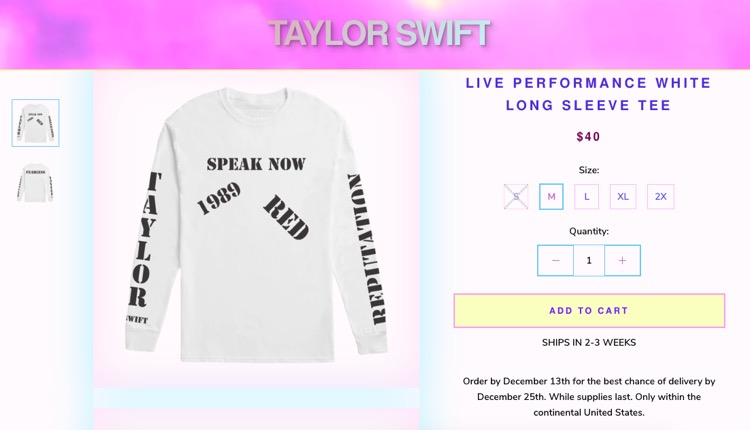 Fans of Swift can purchase the new shirt at the singer's online store for a limited time.
The shirt is on sale alongside other holiday-themed merchandise from her Lover album. The album and the singles from it, which she released in August of this year, has also received three Grammy Award nominations, including for Best Pop Vocal Album. This is significant because it is the third such nomination she has received.
Taylor Swift also received a nomination for her two prior albums: 2017's Reputation and 2014's 1989.