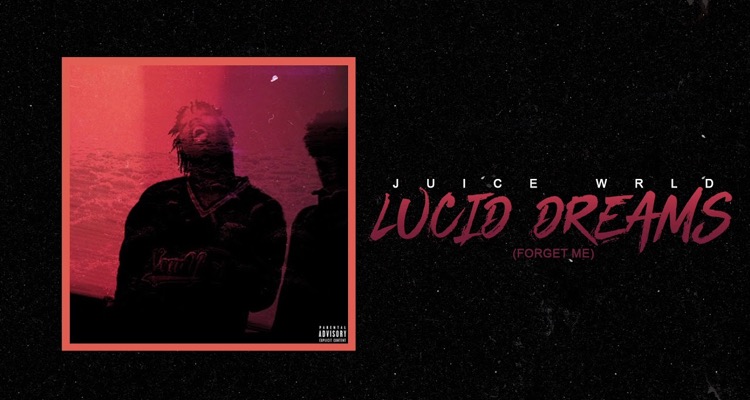 Juice WRLD is dead — so why is he still getting sued for copyright infringement, exactly?
Before Juice WRLD suffered a tragic death from an opioid overdose, the rapper was battling a massive copyright infringement lawsuit from early-2000s punk-pop group Yellowcard.  The band claimed that Juice WRLD's hit "Lucid Dreams" stole elements from Yellowcard's "Holly Wood Dead," which was released in 2006.
That case was just getting started when Juice WRLD (aka Jarad Higgins) passed away on the tarmac of Chicago's Midway airport, a situation that prompted Yellowcard to consider its next options. At that stage, Yellowcard's attorney, Richard Busch, told Digital Music News that his clients were pausing while 'still digesting' the news of Juice WRLD's untimely death, and deciding whether to proceed with the litigation.
Just a few days later, Busch and Yellowcard members Peter Mosley, Ryan Key, Sean Wellman-Mackin and Longineu Parson decided to march forward with the case.  Strangely, 'Juice WRLD p/k/a Jarad Higgins' was still listed as the lead defendant.
But other named defendants are still alive, and Busch has since clarified the reasons for continuing the suit.
"First of all, we were as shocked and saddened by Juice WRLD's death as everyone else," Busch told us.  "It is a tragic loss to his family, his fans, and to the music world at large, and we understand why people may be confused about the decision to continue with this lawsuit.  
"My clients are certainly torn about proceeding, and understand the optics involved. But  it is important to remember that this lawsuit was filed before this tragic event, and was filed because all of the defendants (and there are two other writers and several music publishers and record labels),  profited off of what we believe was clear copying and infringement of Yellowcard's work."
Busch's case against Juice WRLD seems tenuous: after all, "Holly Wood Died" was released when Higgins was about 7 years old. That makes any claim of blatant infringement difficult, especially given that Yellowcard is now a relatively obscure band. Adding to the burden of proof is that Juice WRLD himself is now unable to defend himself on the stand. Accordingly, he won't be able to offer critical information related to his exposure to "Holly Wood Died" as a child (if any).
But Busch and Yellowcard feel they still have a very solid case.
"We have an expert report making [the infringement] clear," Busch continued.  "So while they are absolutely aware of how this may be perceived, and truly have incredible mixed emotions, the question is whether it is fair that all of those many parties profited, and will continue to profit, off of what my client's believe strongly was their work."
Busch also took issue with our reporting on the case, specifically the $15 million price tag we assigned to the damages claim. That value is more of a rough estimate in the filing 'based on information and belief,' and according to Busch, actual damages could vary considerably (if they win, of course). "We should also mention that it has been falsely reported that Yellowcard is demanding a specific amount of damages," Busch continued.
"They are simply seeking what the law allows, and what parties in their position have sought in similar cases, which at this point is not determined."
The remaining defendants, which include Danny Lee Snodgrass Jr. aka Taz Taylor, Taz Taylor Beats, BMG Rights Management, Artist 101 Publishing Group, Nicholas Mira, Nick Mira Publishing, Electric Feel Music, Kobalt Music Services America, Songs of Universal, Grade A Productions, and Interscope Records, now have until February 4th of 2020 to respond to the complaint.
More as this develops.